Vessel's Life Cycle Solutions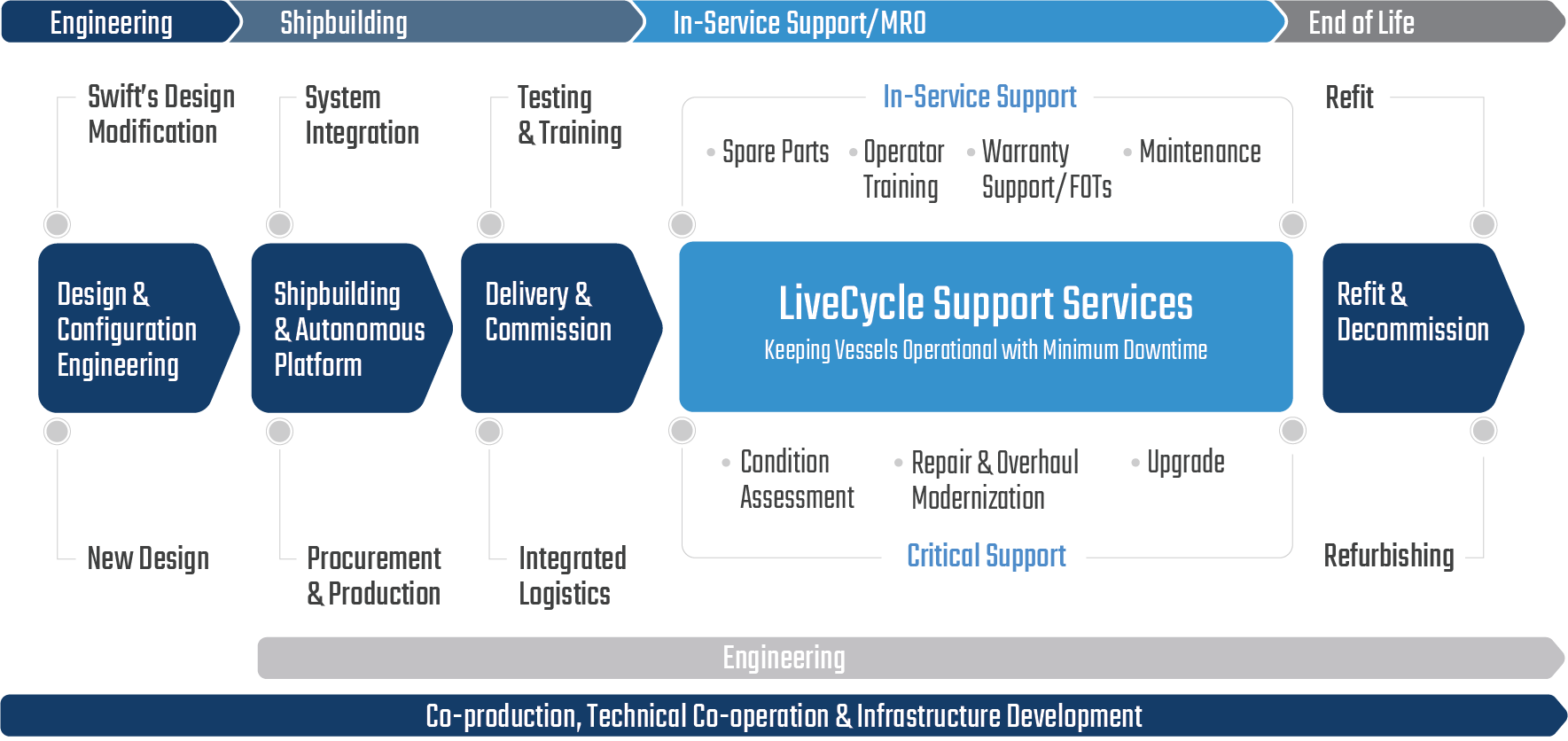 Since our establishment in 1942, Swiftships is known in the market for bringing innovative and effective solutions to offer end-to-end shipbuilding, testing and delivery services for new vessels, complemented by hands-on training and vessel's lifecycle sustainment support. We are trusted in supporting Defense Missions and Commercial Operations, and our clients' book includes Navies and Maritime customers from 53 countries. We predominantly serve Department of Defense, Navies and Army operations, as a prime or sub.
Unique to Swiftships, we own over 120 Military and Commercial purpose vessels' designs, and we are known in the market for our ships being in-service for over 45 years. We successfully utilize our proven hulls, by modifying them as per client's specifications, militarizing commercial platforms, or we use our proven hulls as a platform for unmanned, semi-manned or remote-controlled vessels.
With experience in all aspects of engineering, shipbuilding and with the ability to provide maintenance, repair and overhaul (MRO) services for different vessel types, Swiftships stands as a complete solution provider to the client.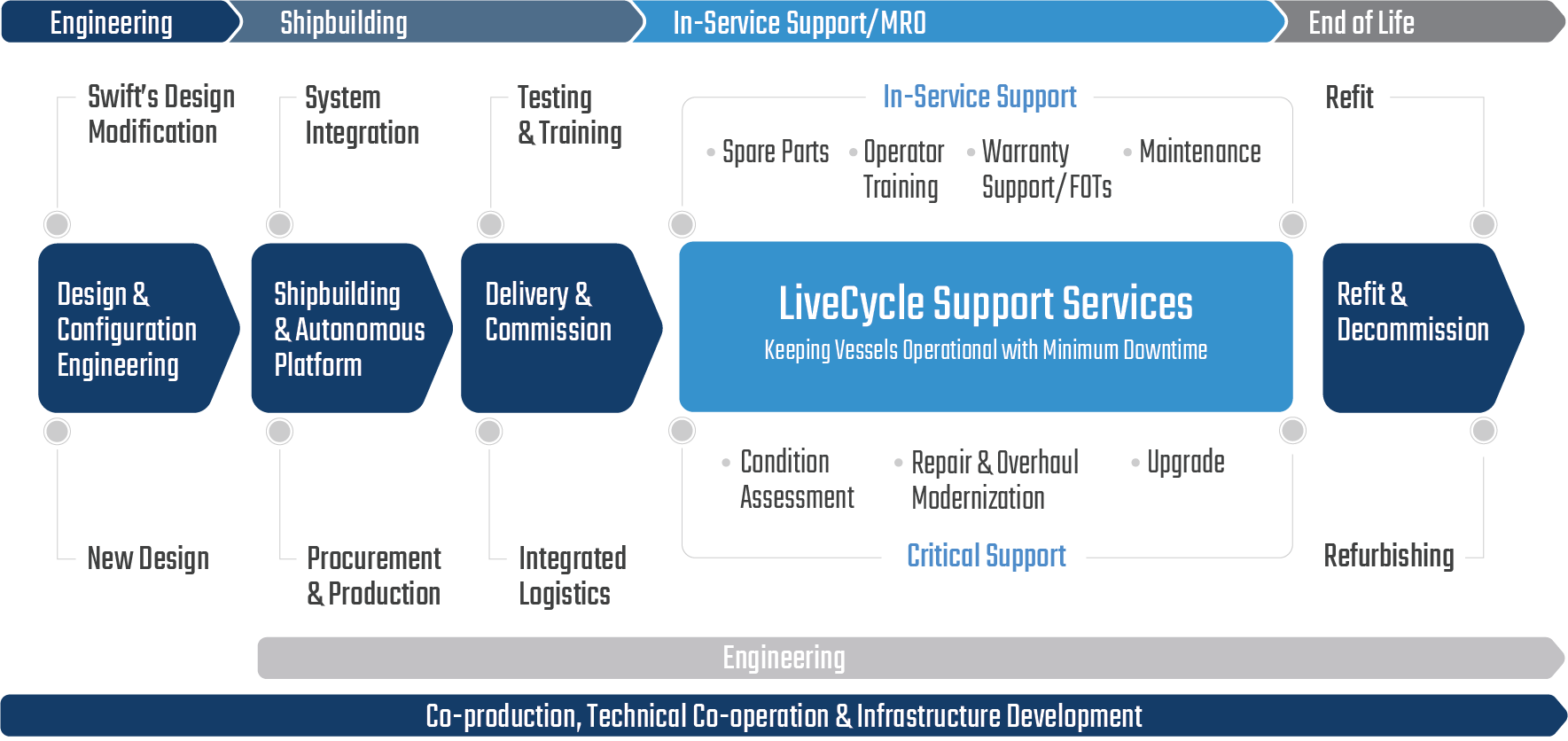 We operate our business through five main divisions: Engineering, Shipbuilding, System Integration & Autonomy, MRO, Co-production and Specialized Professional Services.