40 METER


LANDING CRAFT UTILITY

Twin Screw Diesel Powered
Amphibious Assault Vessel
Years Tested Hulls

Swiftships' Landing Craft is a twin screw diesel powered vessel. The hull and superstructure are constructed of all-welded steel in accordance with approved codes. Sea going vessels used to convey a landing force of infantry and vehicles from the sea to the shore during an amphibious assault. These specifications can be modified in accordance to the operator's preference and needs.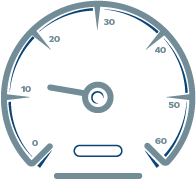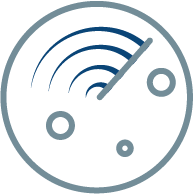 3000 NM Range
@normal speed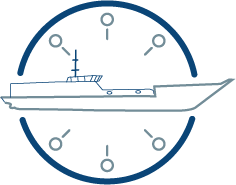 Proven Hull
Tested hull and proven durability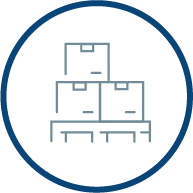 Optimal Cargo Capacity
Combined fuel 48,000 gallons and cargo water 37,000 gallons

5,556 Kilometers (3,000 Nautical Miles)

18,000 Gallons (68,137 Liters)

30,000 Gallons (113,562 Liters)

37,000 Gallons (140,060 Liters)

Main Engine: Two (2) marine diesel engines
Generators: Two (2) 99 kW generators
Propulsors: Propellers

One (1) VHF radio
One (1) SSB radio
One (1) Radar
One (1) Gyro compass
One (1) Magnetic compass
One (1) Fathometer

Main Engine package
Generator package
Electronics package
General arrangement and color scheme
How can we work together?
Of course, we can build your vessels in our location! But if for some economic or strategic reasons, you choose vessels' construction at your location – Swiftships can provide you a full support. We have extensive experience working with international clients on co-production programs, and we offer customized solutions to meet your needs. Learn more…
We design, build, integrate, and maintain naval vessels for multiple missions: from border protection to lower-intensity threat missions and high-demand or high-threat law enforcement scenarios.