Small, Medium and Large USVs
Unmanned ships are affordable in construction and easy to maintain. They reduce the standard manual requirements of seafaring vessels and are also highly adaptable for multi-mission needs. Deployed ships can provide remote support capabilities and maintain operational readiness in any mission scenarios. They are also a strategic enabler of the Navy's ongoing shift toward a "distributed" architecture fleet that is forecasted to significantly increase the number of unmanned vessels.
In addition to developing our own unmanned platforms, Swiftships offers expertise and experience in design and construction of unmanned vessels to navies, law enforcement, security or commercial clients. In our shipyards, we can build small to large USVs, and we are experienced with prototype construction.
Design and Construction Services
Swiftships brings a unique advantage and needed capabilities in design and construction of unmanned surface vehicles. We have been manufacturing highly specialized military vessels for over 80 years. Critical to Swiftships' success, is our highly developed infrastructure and knowledgeable personnel that allow us to adapt and innovate in the quickly rapid evolving dynamics of the naval industry and its needs for autonomous capability.
We design and build vessels meeting customer requirements for different autonomy levels. We can also retrofit current ship designs with advanced autonomous capabilities, and we offer our clients a turnkey operating capability, including developing tailored conventional or autonomous platforms, with MRO and sustainment programs that will help navies modernize their ships while slashing costs. 
We are currently constructing MUSVs for the US Navy program of record. To learn more, click here.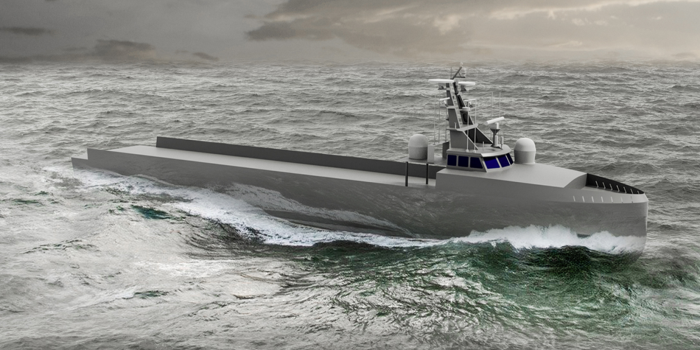 Swiftships' Unmanned Platforms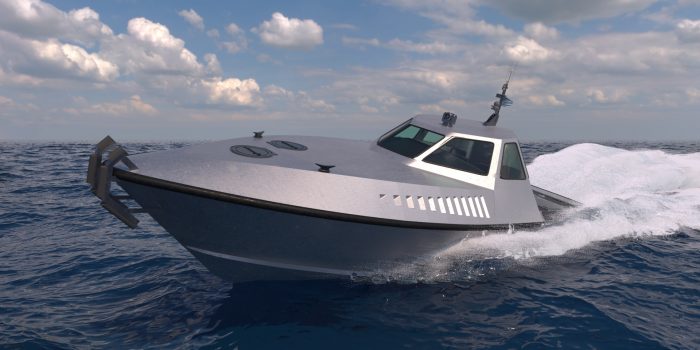 In addition to continuous enhancement to our engineering and construction capabilities, Swiftships started to invest in autonomy over 20 years ago, with focus on developing Dynamic Positioning System (DPS) integration with vessels, then carrying that to greater advances in unmanned capabilities.
In collaboration with University of Louisiana at Lafayette (ULL), Swiftships developed a partially manned remote-controlled system, aka Anaconda (AN-2), which was the first step in developing an autonomous vessel in 2015. 
In 2022, we unveiled our 46 feet Challenger, a surface vessel designed for Unmanned missions that combine total situational awareness with functional design and superior performance, using an autonomous system of our clients' choice. Reaching a top speed of 45+ knots and an endurance of over 40 hours, the Challenger will greatly enhance maritime fleet force protection by identifying and engaging remote targets before they become imminent threats.
Learn more: Challenger   |   Anaconda (AN-2)