Redefined New Capabilities

Swiftships provides proven platforms that are customized for defense and commercial markets globally. We serve our clients who are facing a multitude of global economic challenges as well as evolving security threats. We have cemented our leadership in the industry with over 75 years of demonstrated history in providing excellent service and reliable solutions to our customers.
We design, build, integrate, and maintain complex vessels for navies  and governments around the world.
MILITARY VESSELS BUILT
(Incl. Under Construction)
Steel, aluminum and fiberglass 
Small to medium size military and commercial platforms (up to 90 meters) 
Over 100 proprietary designs
Five operated shipyards, several dry docks
Pioneer of fusing steel and aluminum on a single platform
Cradle to grave experience, I/P and pedigree having designed, built and tested hundreds of vessels for NAVSEA
Maintenance Ship Repair Agreement (MSRA) and Ship Repair Agreement (SRA) with US Navy and US Army
Perfected lifting spray chimes that allow vessels to go faster with less horsepower
Newest aluminum welding technology
Advanced performance surface equipment and helicopter landing grid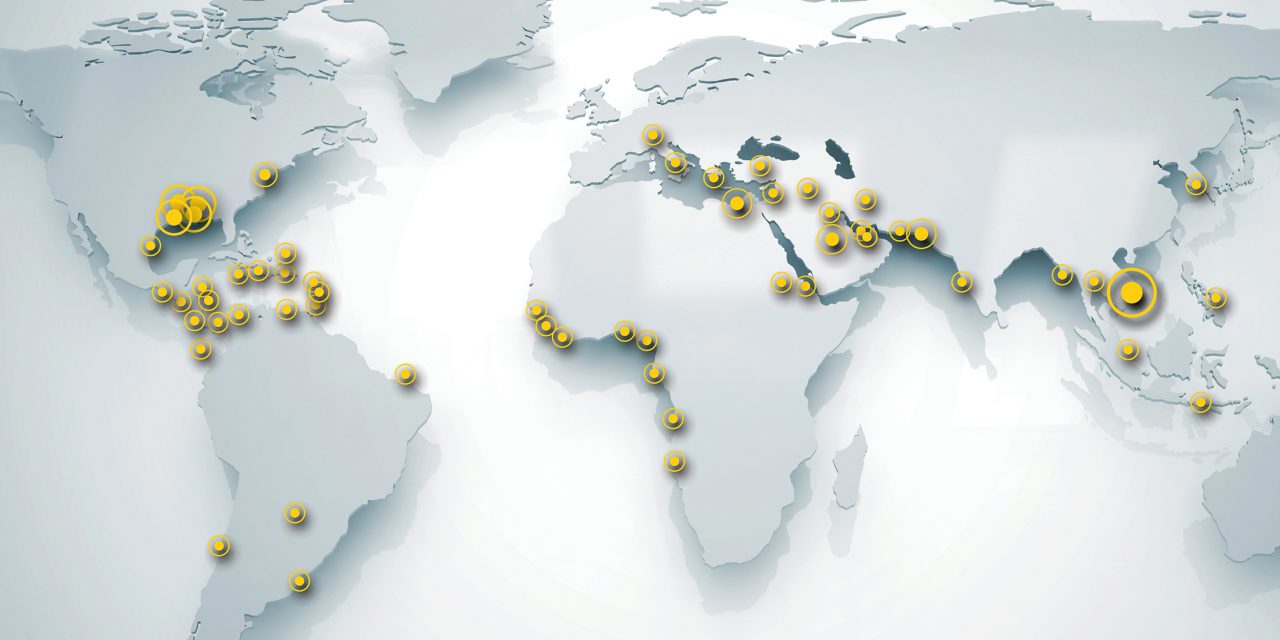 52 Nations Served
We work very closely with our clients, identifying their missions' requirements and providing integrated solutions that best suit their operational needs. We support our customers through all production phases. We provide training, and technical support to extend vessels' lifecycle and reduce maintenance cost. We have strategic establishments in North America, Middle East, North Africa, and Asia to ensure that we are well positioned geographically to deliver the best service to our customers worldwide.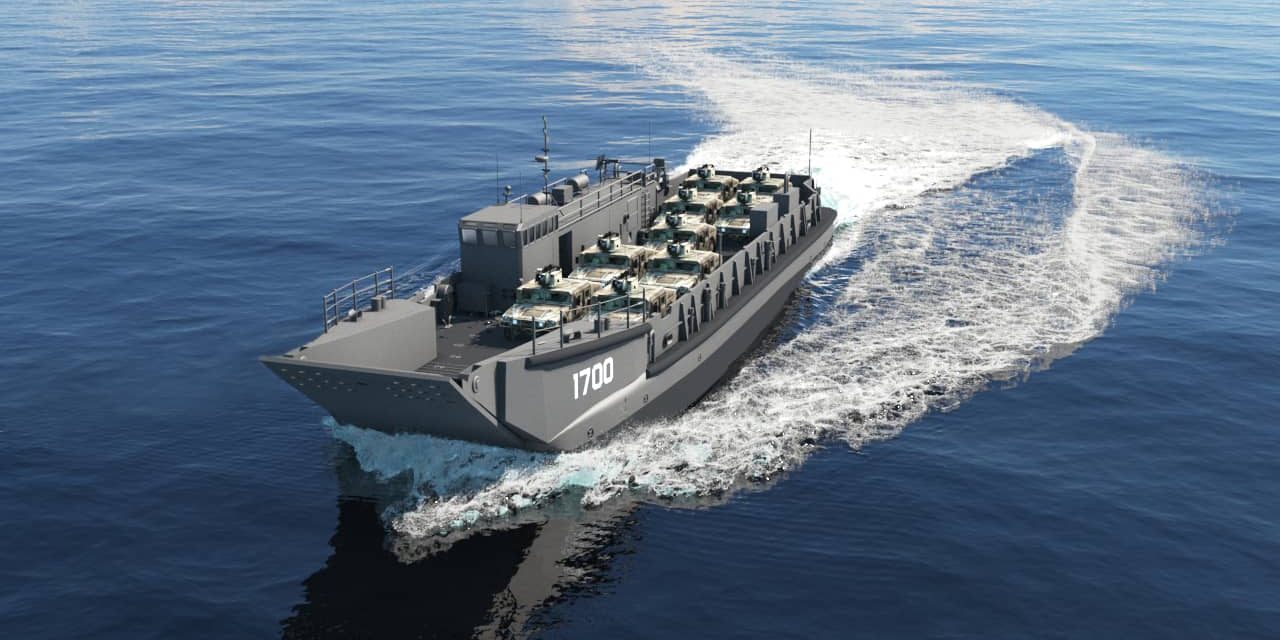 US Navy Program
In 2018, NAVSEA contracted Swiftships to design and build Landing Craft, Utility-1700 surface connectors. The project spans till 2027, during which we will construct 32 LCUs for the USN, as well as additional vessels to be contracted for partner nations.
The new landing craft features significant improvements for USN platforms, which will provide efficiency in operational cost and manning requirements. These include advancements to the propulsion systems and cargo capacity, lower cost maintenance and more.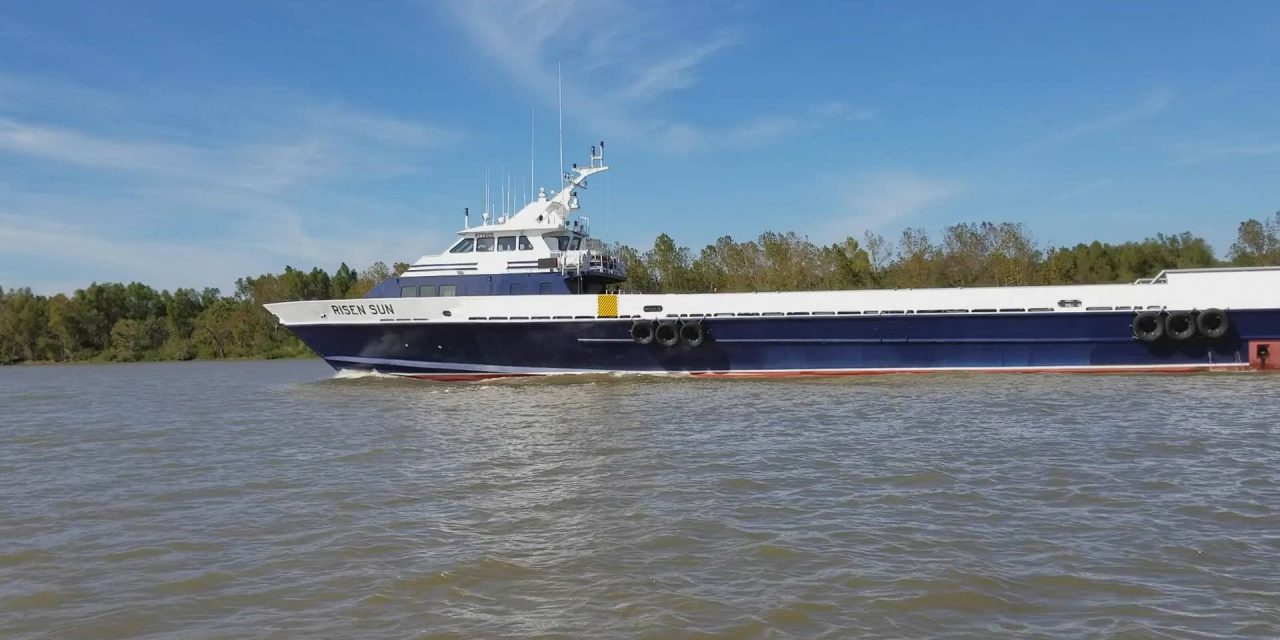 Autonomy Integrations
Swiftships has developed many variants of our Fast Supply Vessels (FSVs), not only for full autonomy, but also for minimally manned or remote operations of the craft. Our 205 ft FSV, is a prime example of leveraging skills and technologies to make multi-mission platforms. When outfitted with missile defense, mission modules, UUV and UAV's spoke or launching and retrieval capabilities, this relatively medium size vessel can accomplish many missions simultaneously, such as surface and underwater warfare.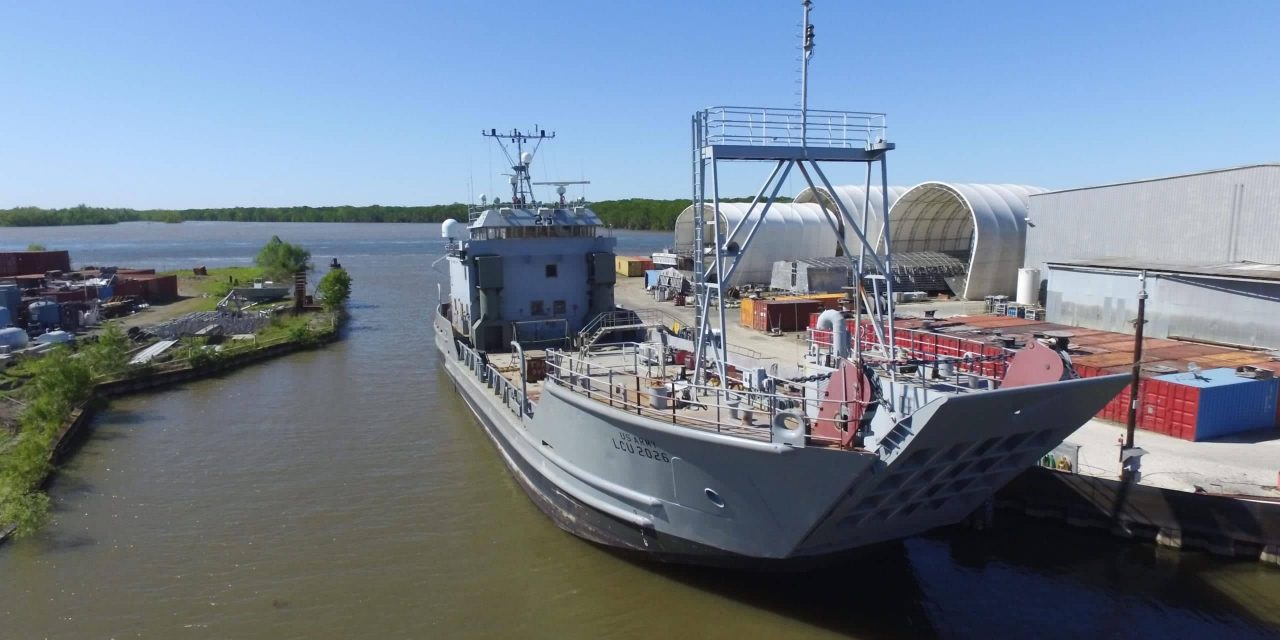 US Navy Contract
The LCU2000 SLEP scope includes On Condition Cyclical Maintenance (OCCM): replacement of propulsion engines, generators, bow thruster engine, emergency generator, grid coolers and switchboard and many other system replacement and repair activities. This class is also equipped with an aftanchor to assist in retracting from the beach. The vessels transport rolling and tracked vehicles, containers, and outsized and general cargo from ships offshore to shore, or areas that cannot be reached by ocean-going vessels.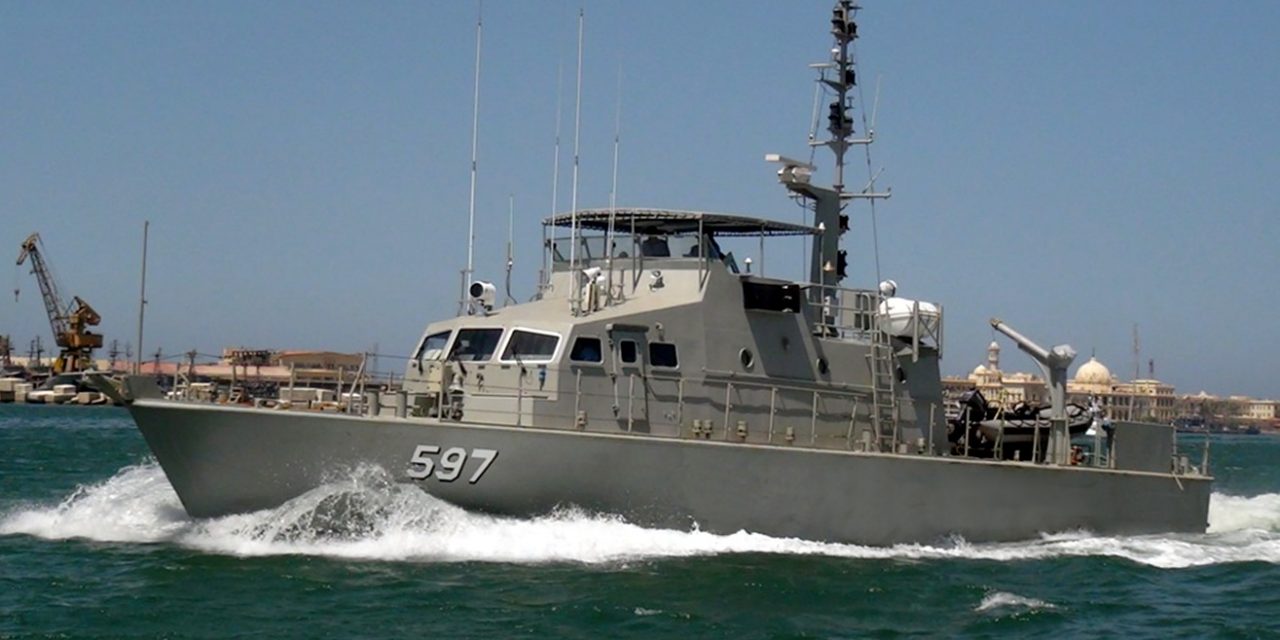 Egyptian Navy Co-production Program
The Egyptian's Coast Patrol Craft (CPC) program exemplifies Swiftships expertise in local-build assistance. This BOT(Build, Operate & Transfer) approach included Transfer of Technology (ToT)and Transfer of Production (ToP) to Egypt, along with a training program for over 500 Egyptians to acquire the experience and skills necessary to manufacture and locally maintain the crafts. The program established an industrial base that increased localization capabilities by x5.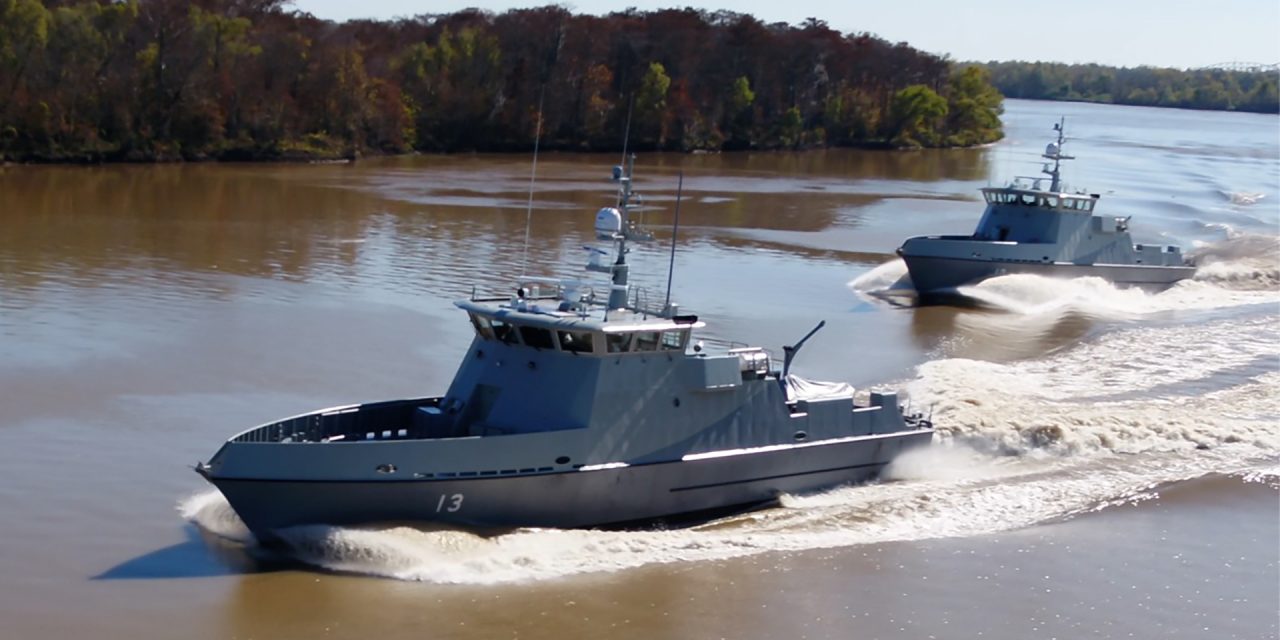 The U.S. and Allies Navies
Swiftships' 35m Fast Patrol Vessel (FPV35) is one of the most popular vessels in the world, with over 33 hulls built to date. Swiftships's FPV are considered the best in the category, due to its overall efficiency, high speed and maneuverability. We have built FPVs for the US Navy, and allies such as Iraq, Bahrain, Dominic Republic, among others. Recently we upgraded the FPV35 model with the most advanced missile system, which will further increase the vessel's ability to defeat threats and multi-mission capabilities.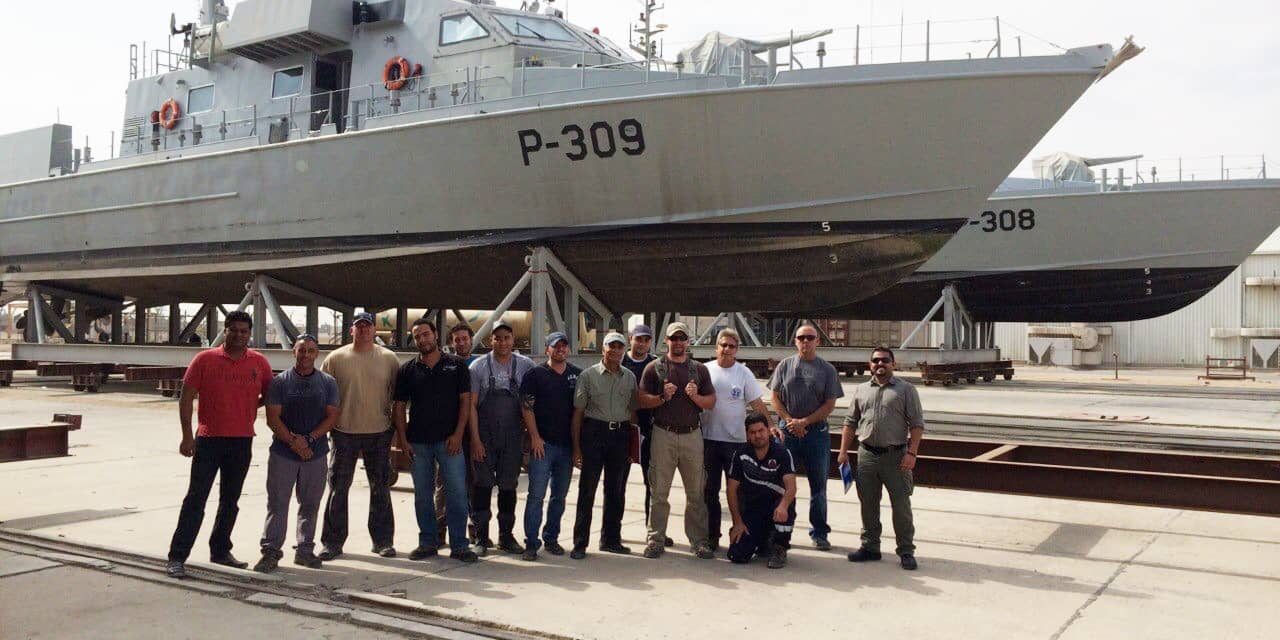 Iraq Navy
The latest programs for Iraq Navy included:
• building 35M Coastal Patrol Boats and 35M FPVs;
• continuous lifecycle support (CLS) program in Umm Qasr Naval base for 62m offshore support vessels (OSVs), 35m patrol boats (PBs), 26ft Defender Class Boats, drydock/syncrolift maintenance, dyno-facility, port side support, ship repair, and warehouse management. During the execution of the CLS program Swiftships' in-country team build and resided in Camp Swift.
Proven Commercial platforms
Our commercial vessels have become the platform of choice to facilitate a multitude of missions globally.
As a leading marine platform integrator, we offer a complete portfolio of services that include design and engineering, shipbuilding, Follow-On-Technical Services (FOTS), Service Life Extension of Platform (SLEP) and specialized training services.
Our unique solutions include autonomy integration and vessels conversion to autonomous, advanced systems integration, high experience in co-production and program management.  This success was made possible by years of experience, and a dedicated and trusted team of global partners.
COMMERCIAL VESSELS BUILT
(Incl. Under Construction)
As customer's missions evolve toward unmanned missions, we are working alongside with our partners to ensure that the expanded capabilities in autonomous systems deliver the products and services that meet tomorrow's maritime requirements and mitigate the complex threats our customers face.