56 METER (185 FEET)


FAST SUPPLY & CREW VESSEL
Tested Hull
Crew Comfort
Optimal Efficiency
Swiftships' 185 ft. Crew and Supply Vessel is a quad waterjet diesel powered vessel. The hull and superstructure are of aluminum alloy, welded in accordance with approved codes. The superstructure is arranged with passenger compartment on the main deck, with a pilot house above. Standards for construction are set forth by the USCG for small passenger vessels (under 100 gross tons).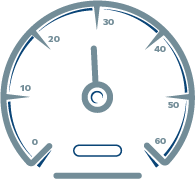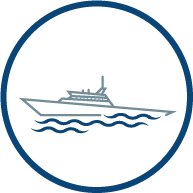 Proven Hull
Highly durable and stable
6,000 Gallons (22,712 Liters)

27,325 Gallons (103,436 Liters)

Main Engines: Main Engine: Four (4) Caterpillar Model 3512 DITA MUI Marine Propulsion engines, 1445 HP each at 1800 RPM, continuous rating, with ZF model BW255 marine gear
Generators: Two (2) Caterpillar Model 3306, 75 KW, 6 cylinder 1200 RPM
Propulsors: Waterjets, Four (4) Hamilton HM651 series waterjet propulsion units
Two (2) 4-ton central air conditioning units with heating

One (1) Gyro compass
One (1) Magnetic compass
One (1) SSB radio
One (1) VHF radio
One (1) Radar, GPS and Fathometer system integrated into one display
One (1) SSB Radio

SPECIAL FEATURES (OPTIONAL)

Vessel acquisition programs can include 90 days onboard, 2 years onshore and 2 years spare parts CONUS and/or in-country maintenance and repair training, portable self-contained maintenance facilities, and follow-on technical assistance in country.
How can we work together?
Of course, we can build your vessels in our location! But if for some economic or strategic reasons, you choose vessels' construction at your location – Swiftships can provide you a full support. We have extensive experience working with international clients on co-production programs, and we offer customized solutions to meet your needs. Learn more…
We design, build, integrate, and maintain naval vessels for multiple missions: from border protection to lower-intensity threat missions and high-demand or high-threat law enforcement scenarios.