Technical support
(Follow-on-technicals)
Worldwide Coverage and Customized Solutions
Maintenance, Repair & Modernization
Swiftships has built a reputation for excellence in delivering not only technical support, but in helping to maintain oversight and strategic direction of evolving technology environments. Our FOTS solutions are provided globally and are custom tailored to meet client's operational needs and cost containment. Swiftships' skilled experts provide the highest level of response and priority for mission-critical needs and emergencies. 
Our technical support includes:
Fleet condition assessment
Project management alignment
Preventative and emergency maintenance
Post-warranty repair services
Sub-contractor management (if applicable)
Spare parts and warehouse management support
Document control and reporting
Specialized training
Swiftships has provided FOTS services to the U.S. Navy (upgrade and repair of US Naval carriers LCU) and foreign allies. 
Case Study. Camp Swift in Iraq and Fleet Management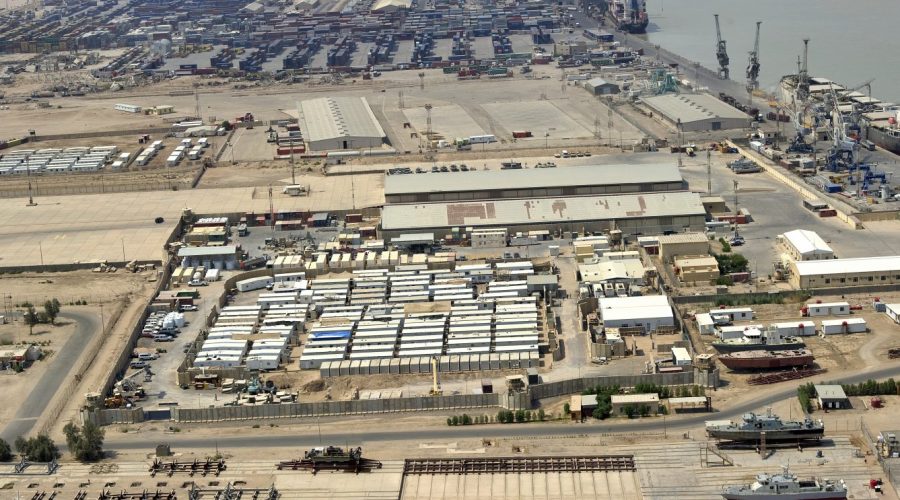 Awarded for Historical Performance. Formerly known as the ITSAM camp, built by the U.S. Coalition Forces in 2009, the camp was given to Swiftships by the Iraq Ministry of Defense in response to Swiftships' exemplary support in Iraq (co-partnered) with the U.S. Naval Sea Systems Command (NAVSEA) during the performance of the 35M Patrol Boat Program.
Scope. Swiftships provided Continuous Lifecycle Support (CLS) to the Iraqi Naval Fleet in Umm Qasr. CLS included: 62m offshore support vessels (OSVs), 35m patrol boats (PBs), 26ft Defender Class Boats, drydock/syncrolift maintenance, dyno-facility, port side support, ship repair, and warehouse management.
The sole-source multi-year Foreign Military Sales (FMS) contract via NAVSEA was entered with the government of Iraq in 2014. It covered maintenance support and repair where Swiftships supervised the maintenance of all vessels operated by the Iraq Navy (IqN). In addition to SRF, the contract provided technical expertise in preventative and planned maintenance, emergency repairs, and platform overhaul support services.
The contract expired in 2018, but Swiftships continues to provide Follow-on-Technical support up to date.
Camp Swift.Swiftships' in-country team resided in Camp Swift, located at the Iraqi Naval Base at Umm Qasr. Hundreds of Swiftships employees and contractors lived and worked in Iraq under Swiftships management.