Our success is the outcome of a long path of endurance, perseverance, and determination. We cannot reflect on our past without paying tribute to the passionate leaders who cemented Swiftships recognition as a leading shipbuilder, and the most innovative and practical solutions provider for our clients' critical missions.
Fred Steward, Founder, 1942
"My vision was to create a ship with an aluminum hull that excels in shallow water military engagements. Prior vessel designs for shallow waters were either slow or wooden, leaving a large gap in the U.S. Naval capability for effective inland water navigation."
Calvin A. LeLeux, CEO, 1970-2019
"My whole life and passion has been building boats. We have been willing to drive our flag and new solutions into many different countries around the world."
Jeff Leleux, President, Current
"Swiftships is determined to remain at the front of maritime technology development. We are currently pioneering in build and conversion of Autonomous Vessels, and we are growing our global presence through co-production activities and expanding our MRO segment."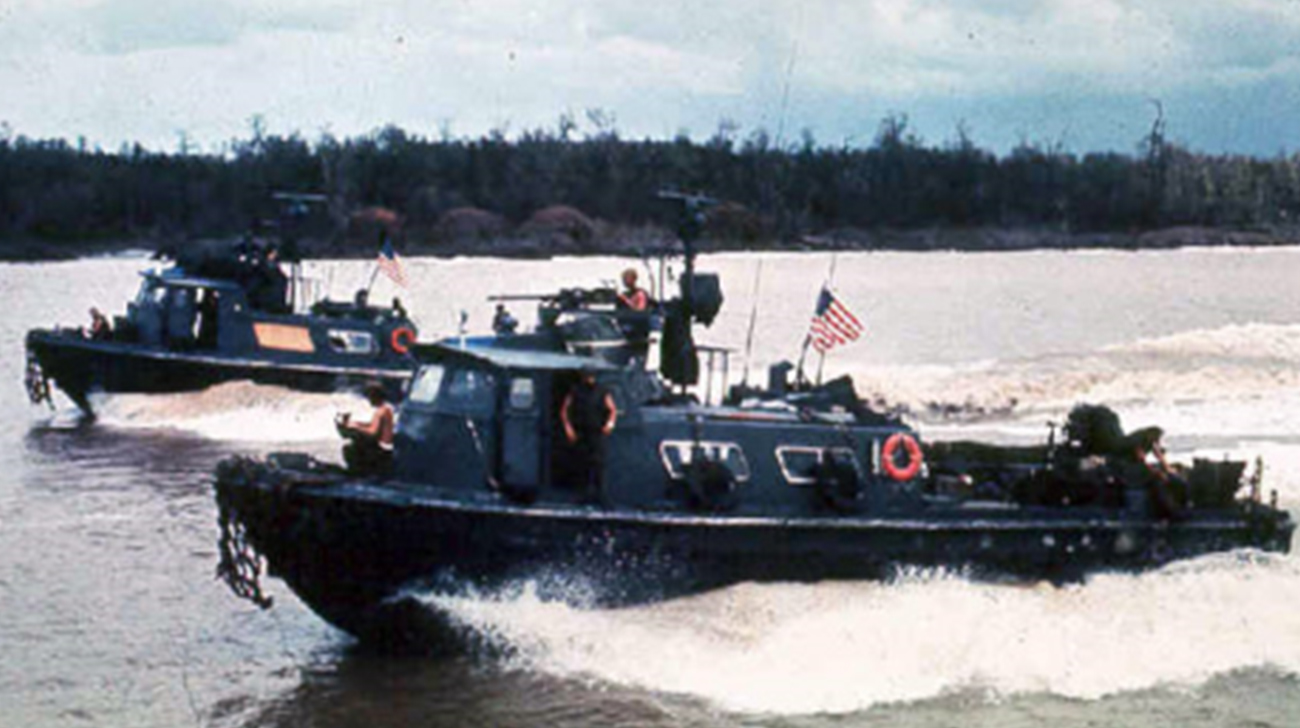 • Sewart Machine Works, Swiftships' predecessor, was founded in 1942 by Fred Sewart and at the tail end of WWII was renamed to Sewart Seacraft.
• The founder's vision was to create a ship with an aluminum hull that excelled in shallow water military engagements.
• Earlier vessel designs for shallow waters were either slow or wooden, leaving a large gap in US naval capability for effective inland water navigation.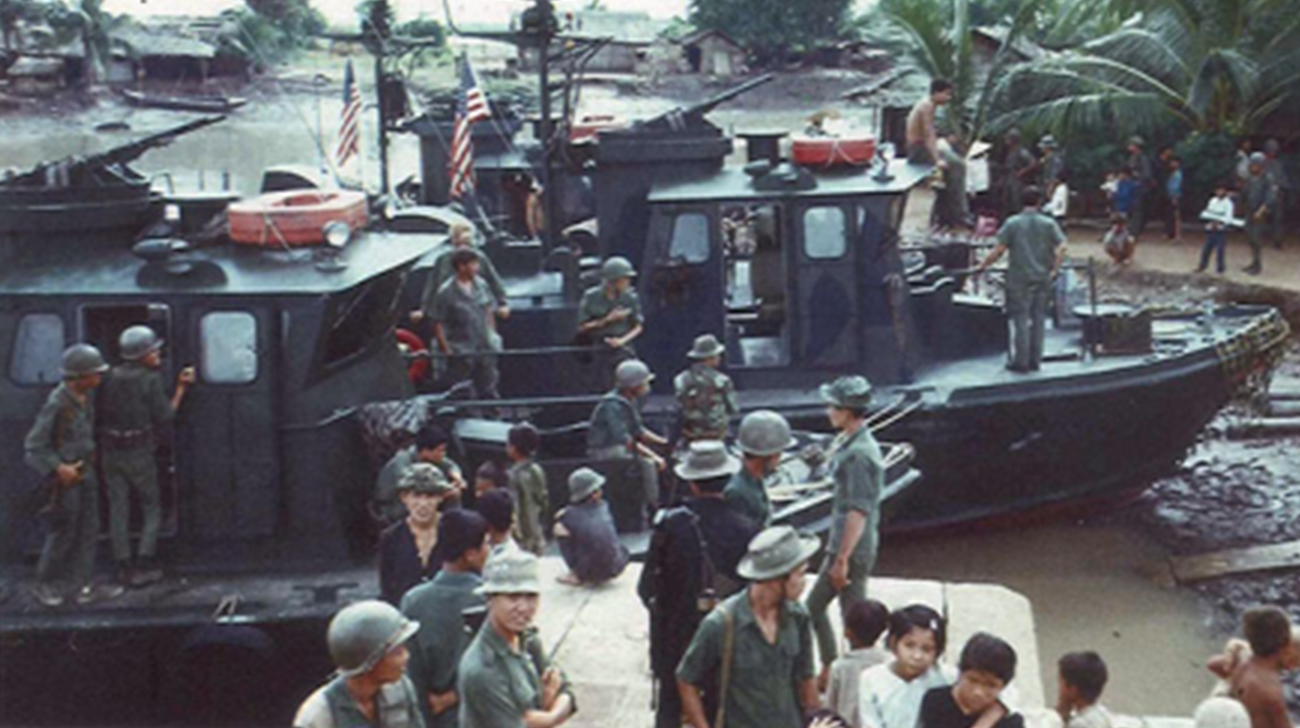 • Swiftships became a key supplier of "Swift Boats" to the US Navy during the Vietnam War.
• The main mission objective of the Swift Boat was to provide the Navy with a fast boat that could patrol many miles of the river shores. The Swiftships' Patrol Boat allowed navigation of short river channels that were inaccessible to most small boat designs at the time.
• Swiftships delivered 193 patrol boats to the US Navy throughout the Vietnam conflict, creating a reputation as an excellent and trusted supplier of shallow water hulls.
• Watch Swift Boat performance,
click here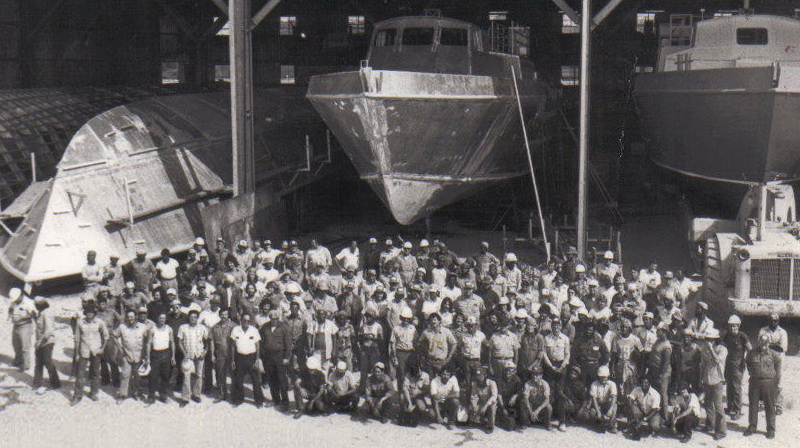 • Swiftships has always been driven by innovation, functionality and excellence of the time. Our original vision: "To create heavy duty long lasting steel and aluminum vessels for commercial and military applications".
• Swiftships business strategy was built on the belief in long-term relationship with clients. We have always strived to provide governments, navies and commercial customers with the most advantageous solutions and we earned their trust.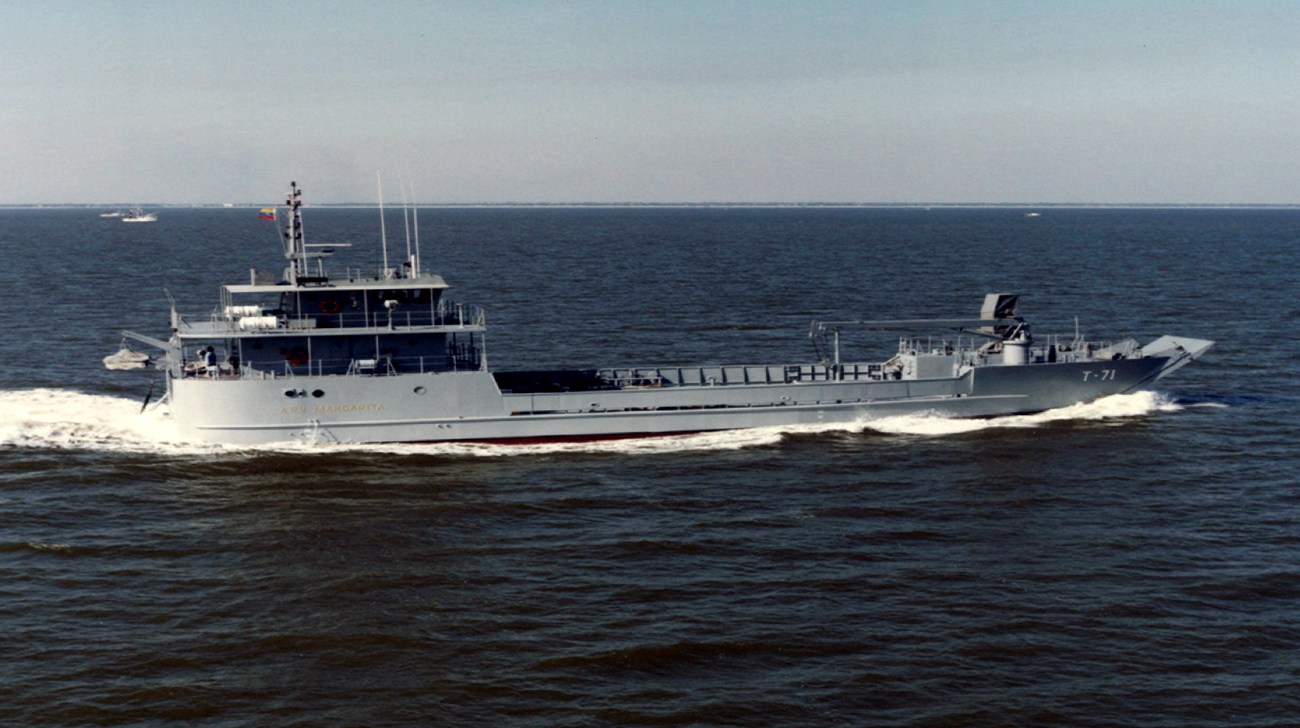 • Swiftships began expanding in 1979, and built six shipyards around the world. Our specialties include aluminum fabrication through construction of supply vessels, large oceangoing barges, utility boats, crew boats and specialty vessels. • The company opened shipyards in Louisiana, Mississippi, and Texas, and joint venture operations in Singapore.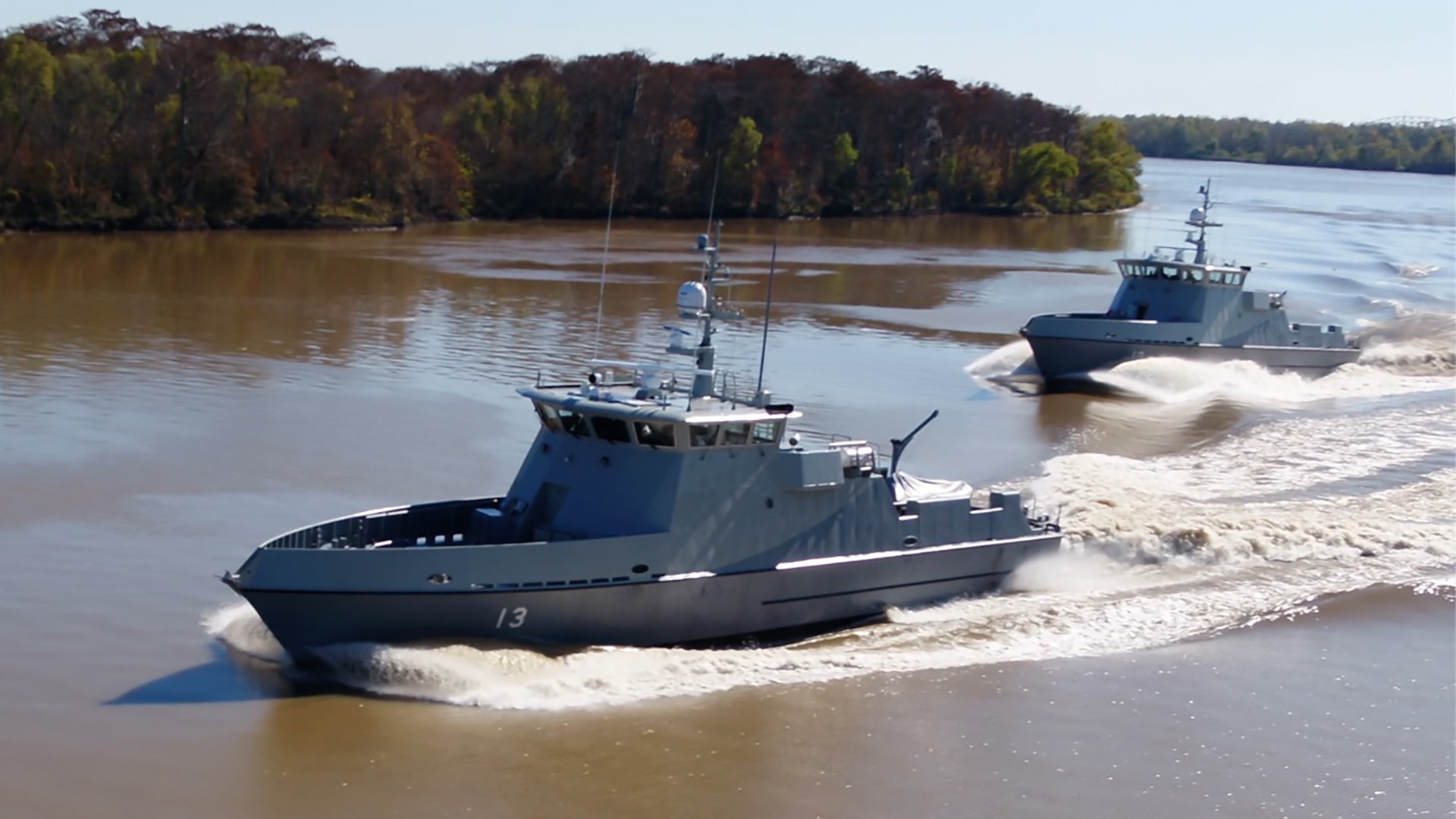 • 4 Operating Shipyards
• Over 1000 Vessels Built
• Over 100 Design/IP Owned
• 53 Nations Served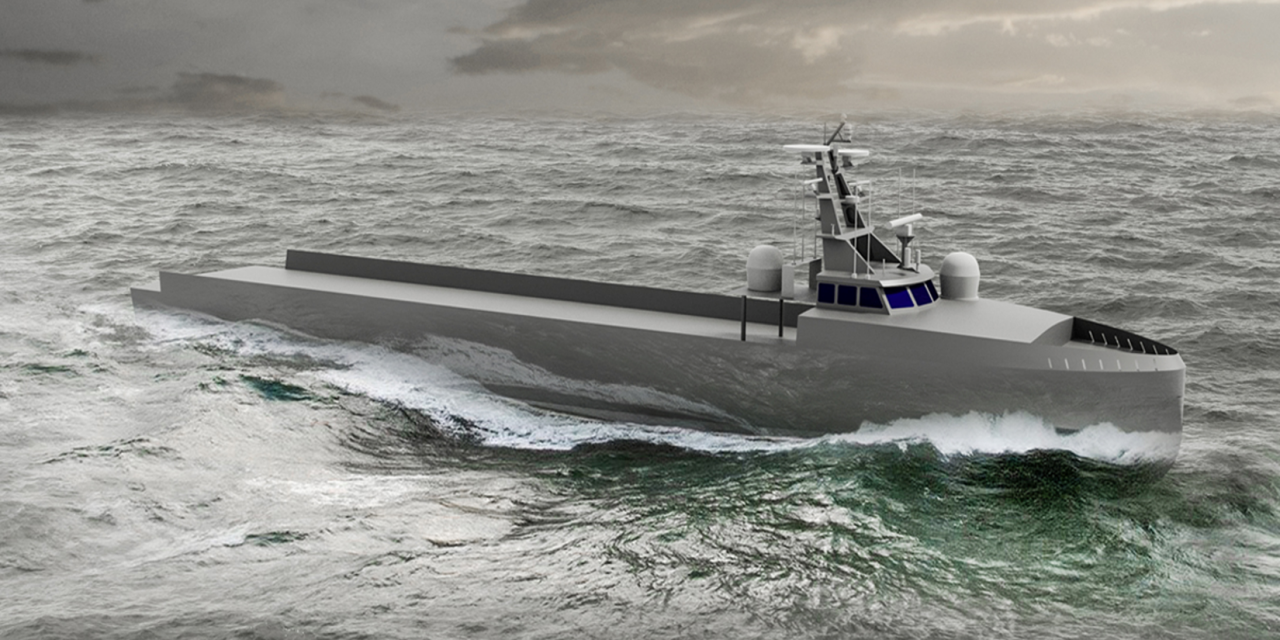 Program of Record for USN
L3Harris selected Swiftships as the subcontractor to build Medium Unmanned Surface Vehicle (MUSV) prototype and up to 9 vessels for the Naval Sea System Command (NAVSEA), based on Swiftships success in pioneering "Riley Claire" commercial hull conversion into militarized unmanned platform "Ghost Fleet". Navy picked L3Harris to design the prototype MUSV and Swiftships will complete the vessel's construction. MUSVs will help the Navy deploy intelligence, surveillance, reconnaissance, and EW capabilities, and provide distributed situational awareness and sensing to the fleet.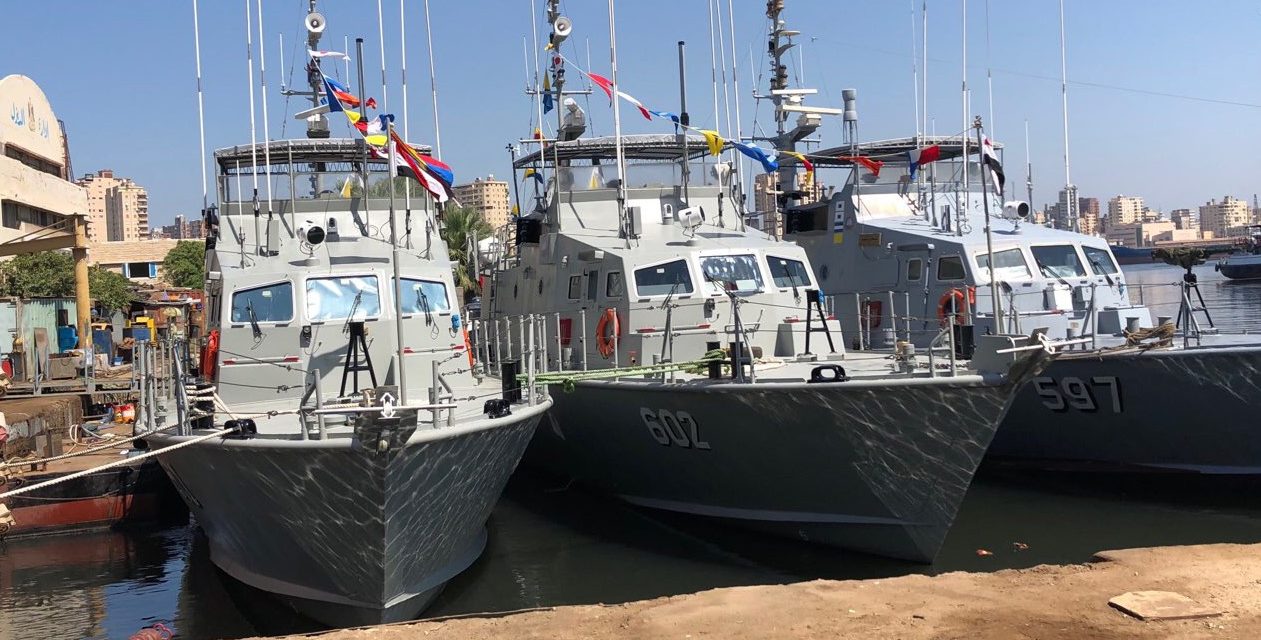 Egypt Co-production, 2022 Contracts
In 2022, Swiftships awarded 2 new contracts for Egyptian Navy. A new 28m Coastal Patrol Craft (CPC) contact to supply "Kit" as a Modification to its original Direct Commercial Sales (DCS). The Mod_004 will deliver Ten (10) Kits to be co-produced in Egypt at the Egyptian Navy (EN) Alexandria Shipyard and Egyptian Ship Repair and Building Company (ESRBC). In addition, six (6) additional 28m CPCs will be awarded under Foreign Military Sales (FMS) contract. These two new contracts signed in 2022 will add 16 crafts with EN's total requirement of 50 CPC by the end of 2027.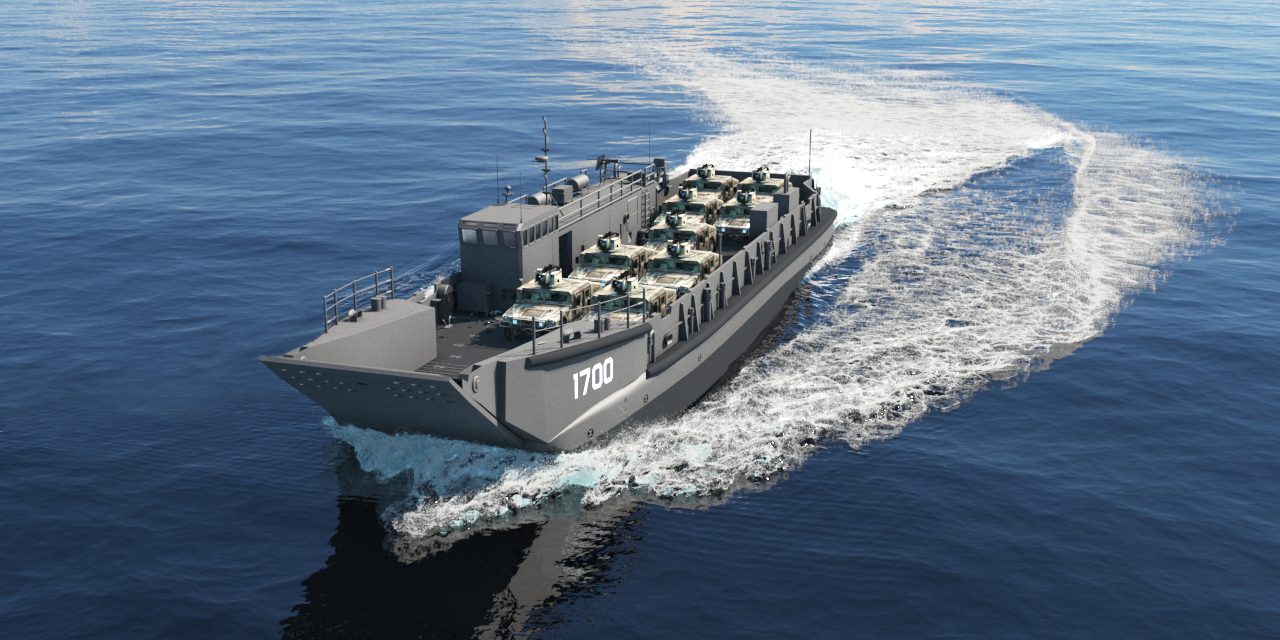 US Navy Program
In 2018, NAVSEA contracted Swiftships to design and build Landing Craft, Utility-1700 surface connectors. The project spans till 2027, during which we will construct 32 LCUs for the USN, as well as additional vessels to be contracted for partner nations.
The new landing craft feature significant improvements for USN platforms, which will provide efficiency in operational cost and manning requirements. These include advancements to the propulsion systems and cargo capacity, lower cost maintenance and more.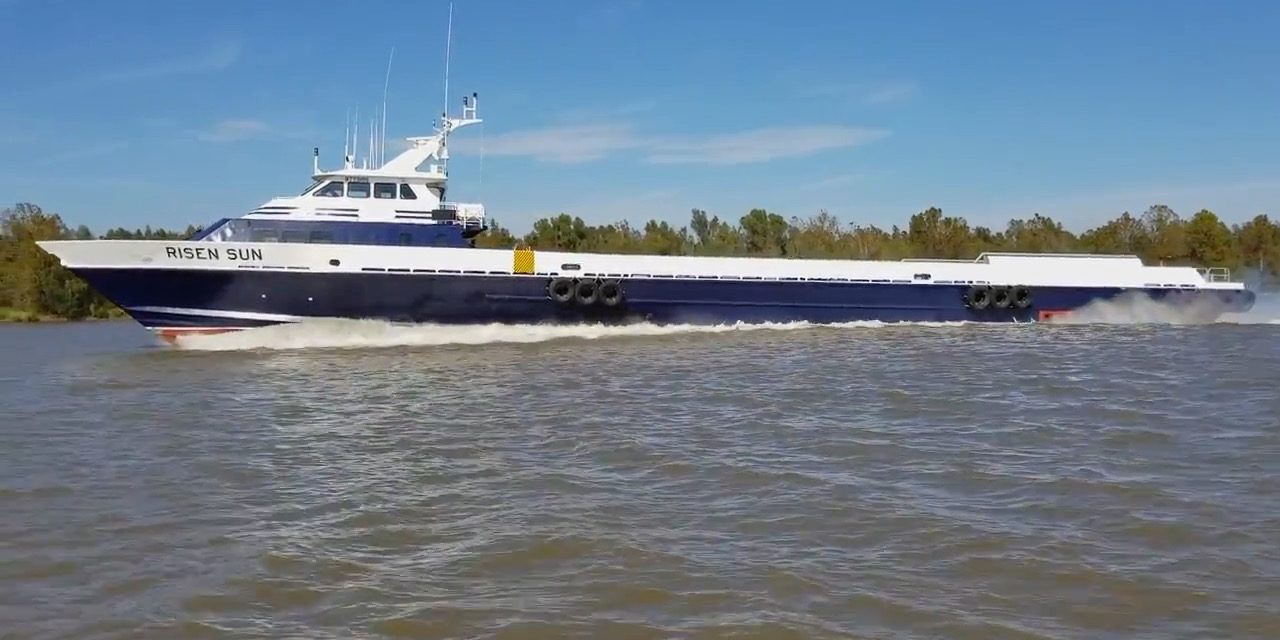 Autonomy Integrations
Swiftships has developed many variants of our Fast Supply Vessels (FSVs), not only for full autonomy, but also for minimally manned or remote operations of the craft. Our 205 ft FSV, is a prime example of leveraging skills and technologies to make multi-mission platforms. When outfitted with missile defense, mission modules, UUV and UAV's spoke or launching and retrieval capabilities, this relatively medium size vessel can accomplish many missions simultaneously, such as surface and underwater warfare.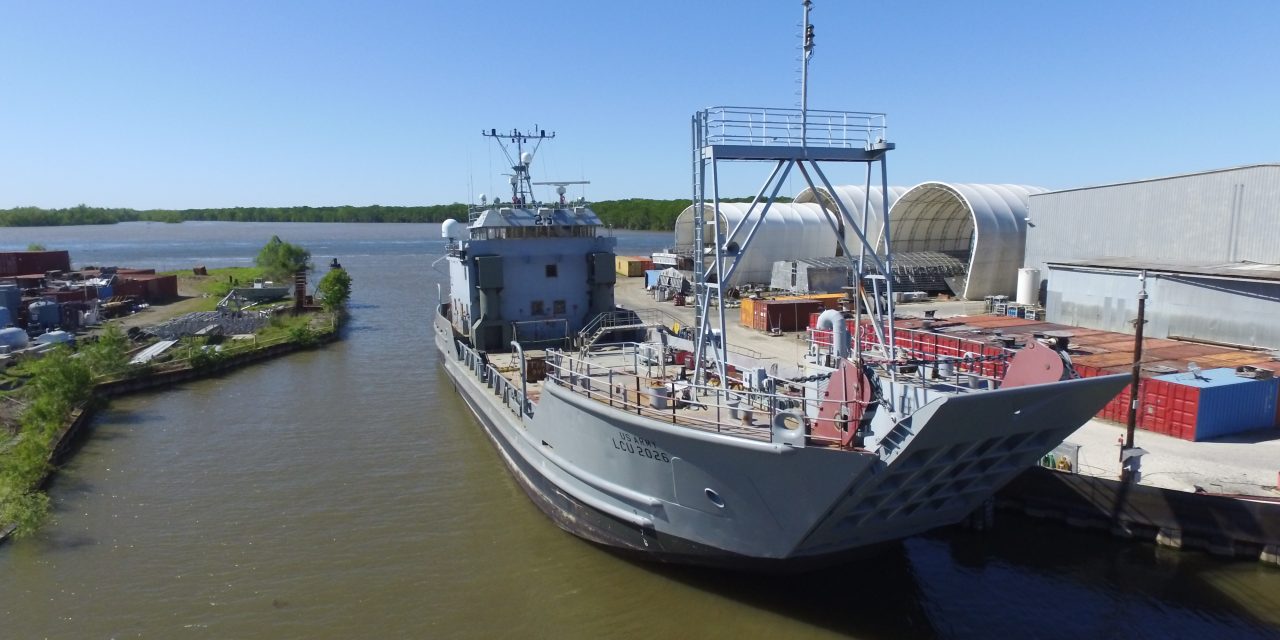 US Navy Contract
The LCU 2000 SLEP scope includes On Condition Cyclical Maintenance (OCCM): replacement of propulsion engines, generators, bow thruster engine, emergency generator, grid coolers and switchboard and many other system replacement and repair activities. This class is also equipped with an aftanchor to assist in retracting from the beach. The vessels transport rolling and tracked vehicles, containers, and outsized and general cargo from ships offshore to shore, or areas that cannot be reached by ocean-going vessels.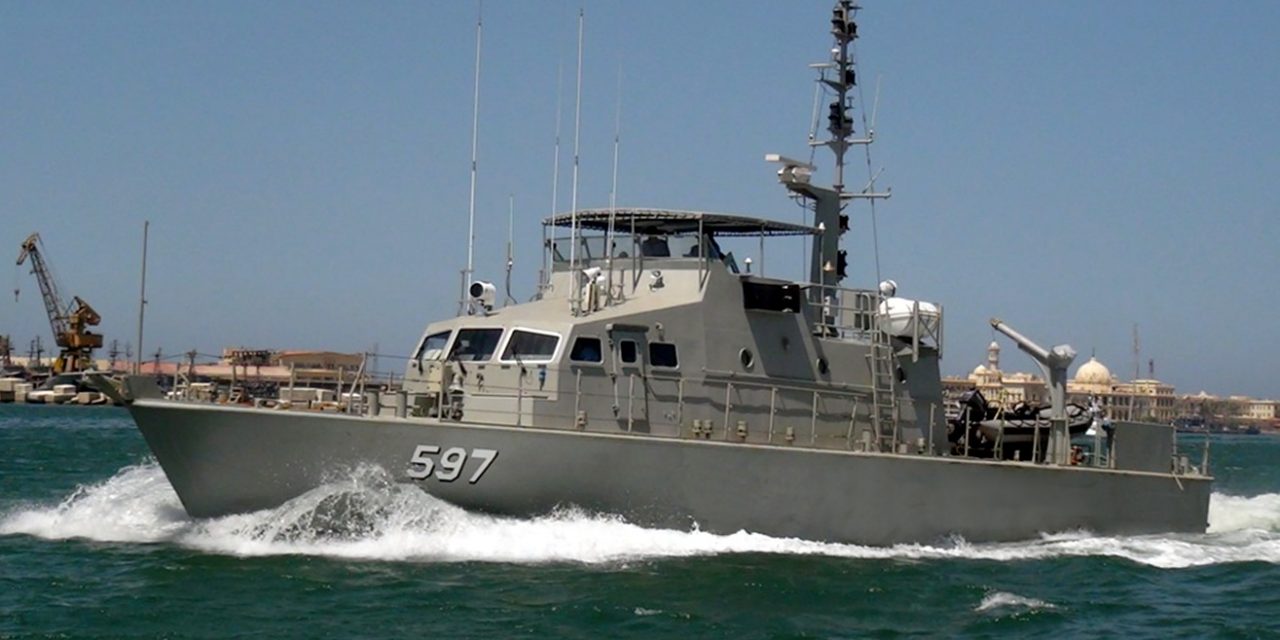 Egyptian Navy Co-production Program
The Egyptian's Coast Patrol Craft (CPC) program exemplifies Swiftships expertise in local-build assistance. This BOT(Build, Operate & Transfer) approach included Transfer of Technology (ToT)and Transfer of Production (ToP) to Egypt, along with a training program for over 500 Egyptians to acquire the experience and skills necessary to manufacture and locally maintain the crafts. The program established an industrial base that increased localization capabilities by x5.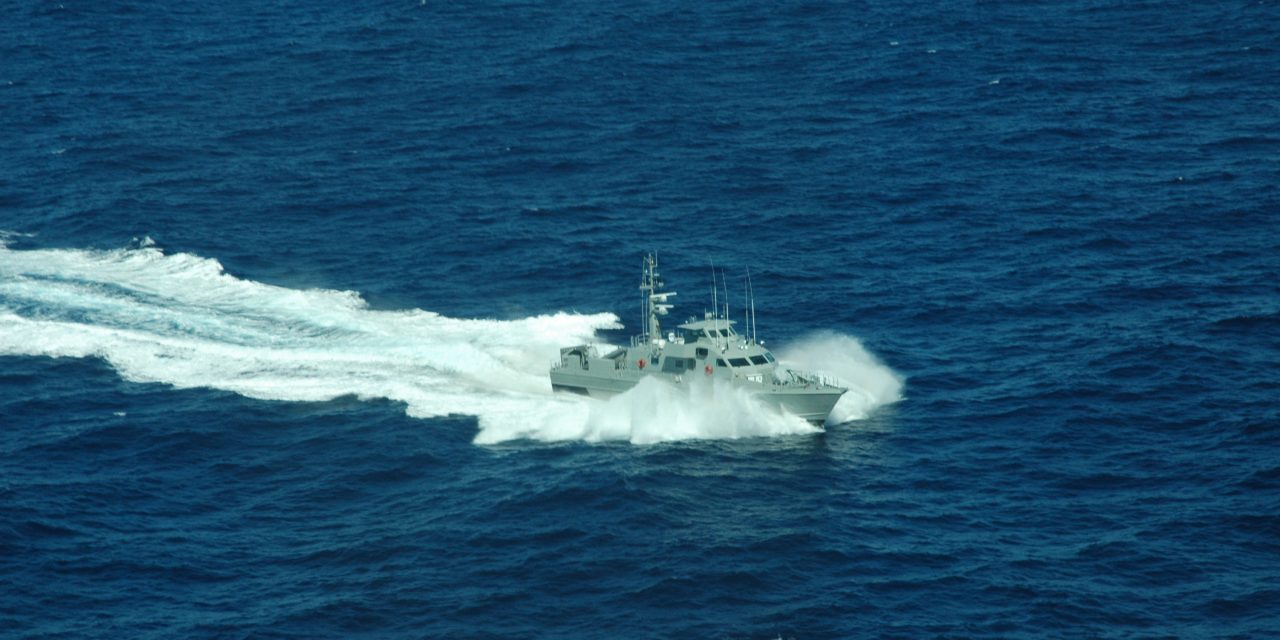 The U.S. and Allies Navies
Swiftships' 35m Fast Patrol Vessel (FPV35) is one of the most popular vessels in the world, with over 33 hulls built to date. Swiftships' FPV are considered the best in the category, due to its overall efficiency, high speed and maneuverability. We have built FPVs for the US Navy, and allies such as Iraq, Bahrain, Dominic Republic, among others. Recently we upgraded the FPV35 model with the most advanced missile system, which will further increase the vessel's ability to defeat threats and multi-mission capabilities.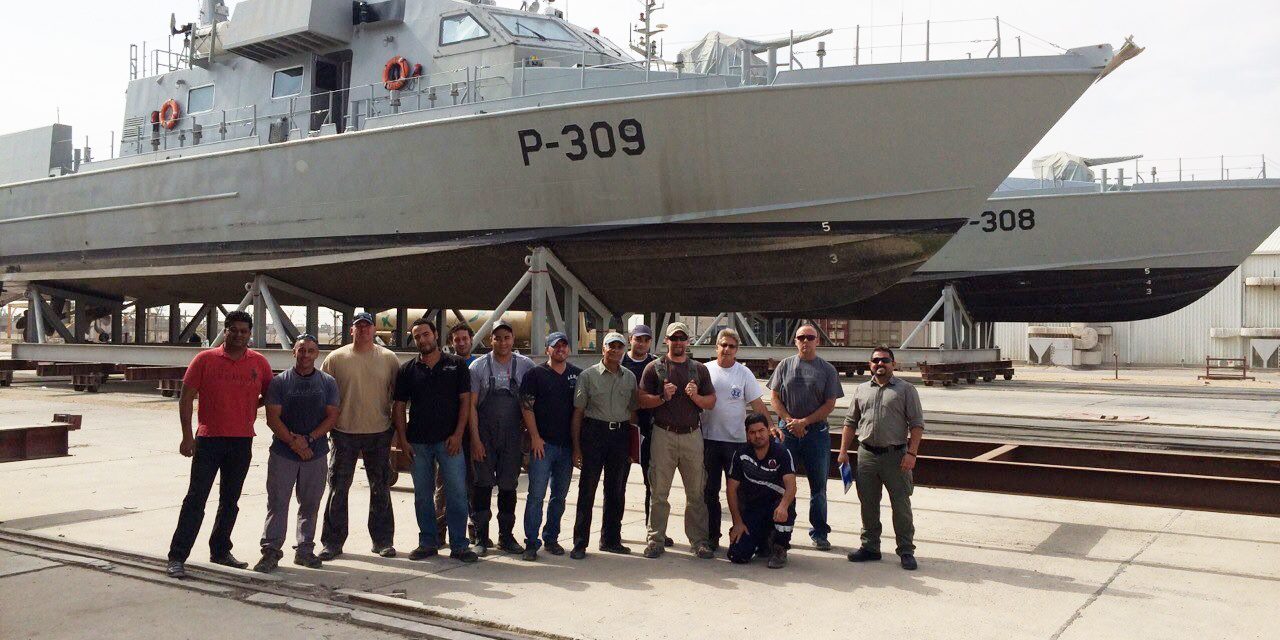 Iraq Navy
The latest programs for Iraq Navy included:
• building 35M Coastal Patrol Boats and 35M FPVs;
• continuous lifecycle support (CLS) program in Umm Qasr Naval base for 62m offshore support vessels (OSVs), 35m patrol boats (PBs), 26ft Defender Class Boats, drydock/syncrolift maintenance, dyno-facility, port side support, ship repair, and warehouse management. During the execution of the CLS program Swiftships' in-country team build and resided in Camp Swift.