Supporting Navies since 1942
Swiftships' goal is to deliver safe, reliable and efficient vessels that give operational advantages for defense, security, law enforcement or humanitarian missions. Our experience is built over 80 years in designing, building, integrating and maintaining complex military vessels. We offer our customers proven designs and tested shipbuilding methods, peered with the state-of-the-art technologies and the highest quality material. 
Our extensive portfolio of military vessels covers a wide range of missions – from border protection to low intensity threat missions, to high-demand or high-threat law enforcement and defense scenarios. We are a market leader in the construction of economic and efficient patrol vessels, whereas our Fast Patrol Vessel FPV35 is the most-built hull in the world, and our Coastal Patrol Craft CPC28 is the most co-produced vessel. We also take pride in our modern amphibious series and small warships, that combined with autonomous technology give advanced capabilities for navies and are aligned with modern warfare such as distributed fleet strategy.
We have earned the trust of a significant number of navies and military clients around the globe. We offer our clients the flexibility to build their vessels in our shipyards, or the co-production of different models of vessels at their locations. We offer various levels of involvement in co-production programs that vary from vessels' design licensing to full scope assistance in developing production capability, KITs supply and day-to-day management. As an end-to-end shipbuilding company, Swiftships provides full support services to it's our clients, including, delivery, training, spare parts, warranty and maintenance packages.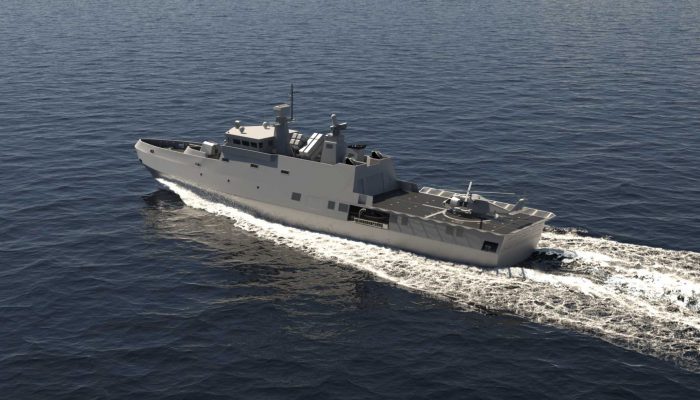 Swiftships' 75M Corvette provides an outstanding balance of oceangoing capabilities, firepower and rotary-wing support. The 75M Corvette can be used primary in coastal defense, surveillance missions and maritime patrolling, as well as secondary roles including humanitarian and disaster relief.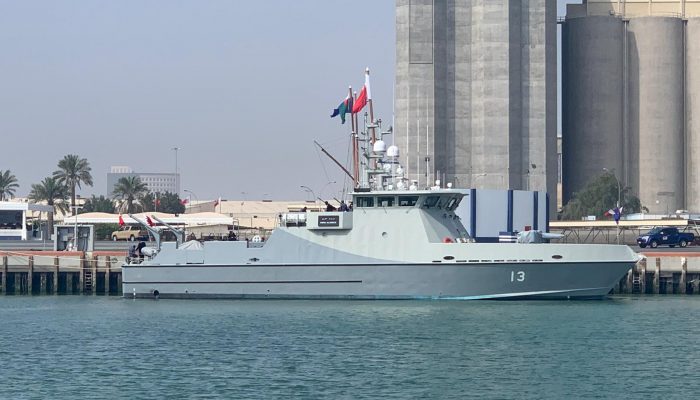 Our Fast Patrol Boats are rapid response surface vessels, with speed of over 45+ knots. These adaptable and reliable vessels have been the primary option for a number of navies and government agencies, due to combined functionality, optimal speed and maneuverability, proven hulls, survivability, sophisticated command and weapon systems. These vessels continue to deliver the best value and performance.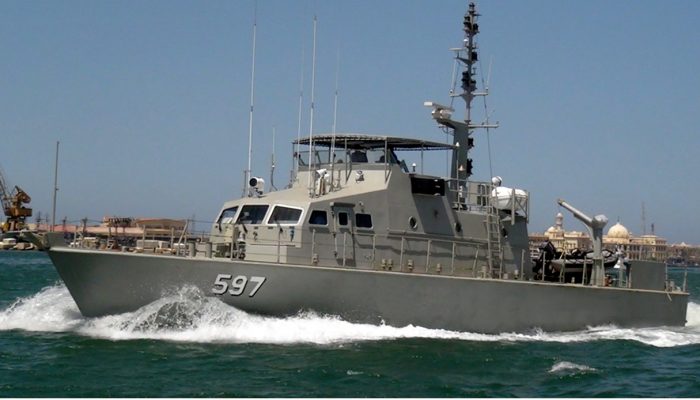 Swiftships' Patrol Boats are of high-performance and the best value vessels for patrolling and securing sovereign waters. Individually configured to the clients' needs and mission requirements, these boats can be used for coastal defense, anti-surface operations, maritime security or interdiction operations, surveillance and intelligence gathering, and more.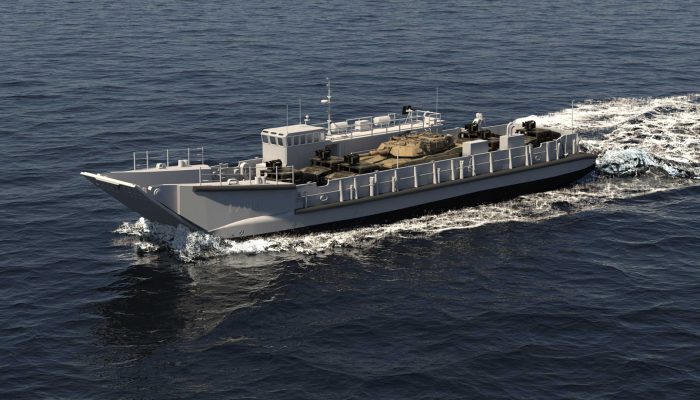 Swiftiships spans the world's newest technology in the construction of Landing Craft Utilities (LCUs). Our LCU platforms are trusted by governments for their efficiency, quality and extended capabilities. Class 1700 LCU features advanced propulsion systems and cargo capacity, lower cost maintenance, less crew required to operate, and smaller but more powerful engines to reduce fuel cost.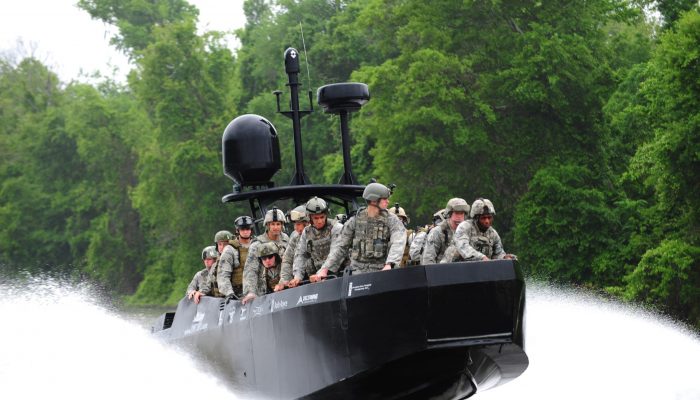 Special Operations Riverine
Our Special Operations Riverine Craft can reach top speed of over 50 knots, are extremely maneuverable, and a highly survivable platform. These vessels are capable of operating in tropical regions with assured top performance in air temperatures up to 125° Fahrenheit, ideal both in a riverine environment and for the defense of harbors and offshore installations. With integrated autonomy systems, they can operated as unmanned, minimally manned or remote controlled.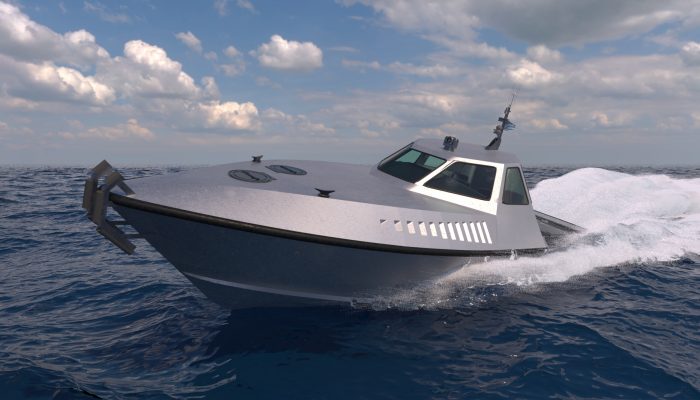 In February 2022, Swiftships unveiled its 46 feet Challenger, a surface vessel designed for unmanned missions that combine total situational awareness with functional design and performance using an autonomous systems of clients' choices. Reaching a top speed of 45+ knots and an endurance of over 40 hours, the Challenger will greatly enhance maritime fleet force protection by identifying and engaging remote targets before they become imminent threats. 
Swiftships' proven hulls are top performers in the commercial markets. We have developed over 50 commercial hull designs ranging from 9 to 85 meters in length. Learn more..