20 METER


HYDROGRAPHIC SURVEY VESSEL
Conventional Propulsion
Maneuverable 'V' Hull Design
Fast & Stable
Swiftships' 20 Meter Hydrographic Survey Vessel  is a twin-screw diesel powered single chine vessel that provides a fast stable platform for hydrographic survey operations. Construction of the hull and superstructure is welded aluminum alloy, built in accordance to approved codes and regulatory standards. The vessel features on the lower level a walk-in engine room, full galley and mess, and a berthing area. On the main deck a large survey data collection is located aft of the raised pilothouse. The working deck area connects directly to the survey data collection room. Ride, comfort and maneuverability are all characteristics of this deep 'V' hull design. In addition, the lifting strakes and stern wedge help the vessel maintain an even trim throughout a wide speed range. Outfitting is to the highest commercial standard with heavy emphasis on noise suppression.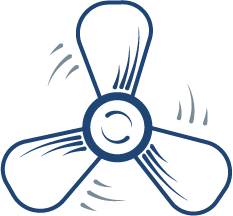 Conventional Propulsion
a twin-screw diesel powered single chine vessel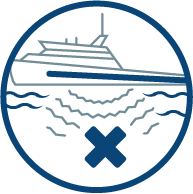 Noise Suppression
Environment friendly solutions and reduced underwater noise
741 Kilometer (400 Nautical Miles)

2,400 Gallons (9,085 Liters)

Main Engine: Two (2) Caterpillar marine diesel engines, Model C18, rated 1000 HP at 2300 RPM each.
Generators: Two (2) Northern Lights Generator 55 kW, 220/380 VAC, 50 Hertz, three phase diesel generator set

Multibeam system
Single beam system
Sub-bottom profiler
Side scan sonar system
Sound velocity profiler
Magnetometers
Pressure tide gauge
Positioning & attitude sys.
Data acquisition system
Data processing system (Supplied by SAIC)

COMMUNICATION AND NAVIGATION

One (1) VHF/FM Radio
One (1) SSB Radio
One (1) VHF/UHF Radio
One (1) Intercom/Loudhailer
Two (2) Radars
One (1) Fathometer
Two (2) DGPS
One (1) Anemometer

Vessel acquisition programs can include 90 days onboard, 2 years onshore and 2 years spare parts.
CONUS and/or in-country maintenance and repair training;
Portable self-contained maintenance facilities and follow-on technical assistance in country.
A land-based mapping center is available to consolidate data from at sea mapping.
Coastal hydrographic mapping charts can be produced.
How can we work together?
Of course, we can build your vessels in our location! But if for some economic or strategic reasons, you choose vessels' construction at your location – Swiftships can provide you a full support. We have extensive experience working with international clients on co-production programs, and we offer customized solutions to meet your needs. Learn more…
We design, build, integrate, and maintain naval vessels for multiple missions: from border protection to lower-intensity threat missions and high-demand or high-threat law enforcement scenarios.