23 METER (75 FEET)


PUSH BOAT (DIESEL)
Heavy Duty Tasks
Pushing Capacity
Comfortable Living Quarters
Swiftships 75 ft. (23m) diesel powered Push Boat is a boat designed for pushing barges and floating platforms across rivers and lakes. It is characterized by a square bow, a shallow draft, and have knees, which are large plates mounted to the bow for pushing barges of various heights. This vessel will operate mostly in rivers and inland waterways with multiple barges lashed together, or a boat and any barges lashed to it that will be tied as a "tow" and can have dozens of barges. It also includes living quarters to accommodate long distance charters.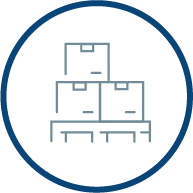 Pushing Capacity
Heavy duty tasks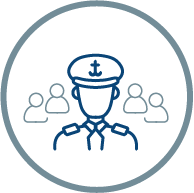 Long Distance Charters
6 crew with living quarters
600 Gallons (2,271.2 Liters)

23,148 Gallons (87,625 Liters)

454 Gallons (1,719 Liters)

992 Gallons (3,755 Liters)

992 Gallons (3,755 Liters)

8,750 Gallons (33,122 Liters)

6,684 Gallons (25,302 Liters)

Main Engines: Two (2) Cummins KTA 38-M (1000 HP @ 1800 RPM) remote mounted to twin disc MGX5321 gears (6.01:1 ratio)
Generators: Two (2) Cummins 60 KW
Propeller Shafts: (2) 7" cold roll shafts with S/S at strut bearing area. Packing journal shall be S/S and fitted with Wartsilla shaft seals

One (1) Gyro compass
One (1) Magnetic compass
Two (2) Radars
One (1) Echo Sounder
One (1) Speed Log
Two (2) DGPS
One (1) ECDIS
How can we work together?
Of course, we can build your vessels in our location! But if for some economic or strategic reasons, you choose vessels' construction at your location – Swiftships can provide you a full support. We have extensive experience working with international clients on co-production programs, and we offer customized solutions to meet your needs. Learn more…
We design, build, integrate, and maintain naval vessels for multiple missions: from border protection to lower-intensity threat missions and high-demand or high-threat law enforcement scenarios.