45 METER


FAST PATROL BOAT
Highly Survivable, Outstanding Quality &
Advanced Weapon Systems

Swiftships' 45 Meter Fast Patrol Boat (FPB45) is an all steel hull with aluminum superstructure [170LT (Half Load) 190LT (Full Load) with a top speed of 40 knots and 1500NM range @ 12 knots] with a pedigree of 17 coples built in accordance with the American Bureau of Shipbuilding (ABS) and High Speed Craft (HSC) rules. The FPB is built to contain and conquer Fast Attack Craft and Fast Inshore Attack Craft threats. It is built using state-of-the-art, high quality components with a 25-year life cycle. The FPB45 is a highly survivable and lethal surface vessel.
The FPB45  hosts a formidable armament suite. The main gun is an Aselsan 25mm SMASH remote-controlled stabilized naval gun system mounting an Mk44 Bushmaster-II canon, which is fitted on the forward bow deck. The vessel also contains 25 mm AFT gun, machine guns with AMMO locker and M500 stabilized FLIR (EO/IR) sensors. The weapon station is equipped with an electro-optic sensor system for automatic target tracking and engagement capability. Its dual-feed automatic cannon has a rate of fire of 200 rounds a minute. A complete Fruno NAV/Comm package is an option. Additionally the vessel can have a ring laser Gyrocompass and Rhodes and Schwartz Radio Package. It has centralized firefighting capability, 5 RHIB  W/DAVIT, and 2MTU 16V2000 engines with Hamilton Water-jets. The vessel is also fitted with an engine and gearbox control and monitoring system (ADEC). Its shipboard electricity is supplied via two Caterpillar C9 – 200 kW generators and Emergency Generator 50 KW for critical loads.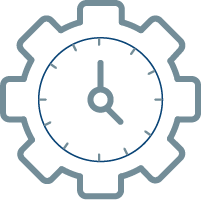 25 Year Life Cycle
highest quality material and components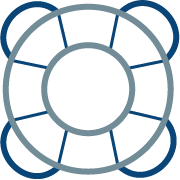 Highly Survivable
and lethal surface vessel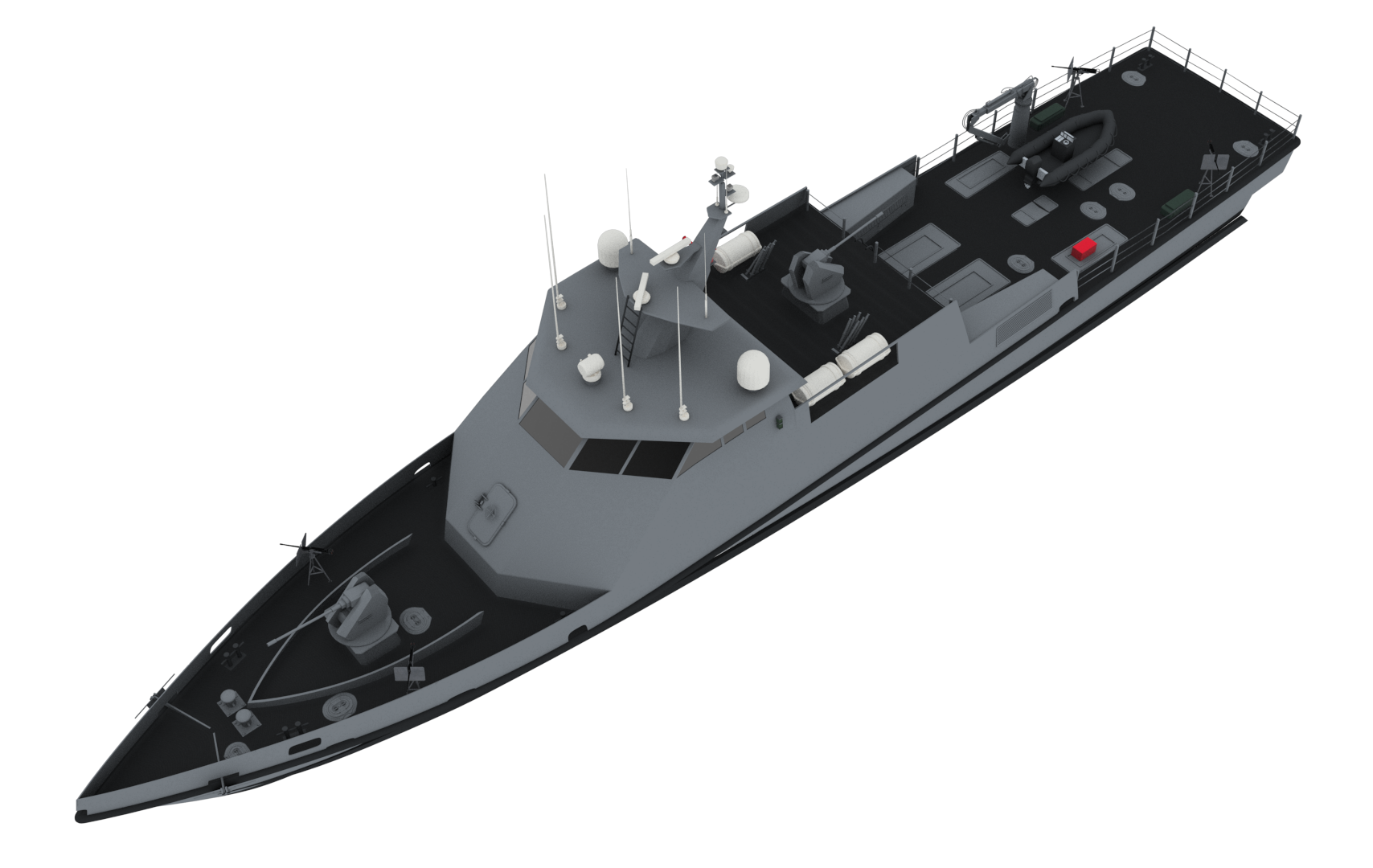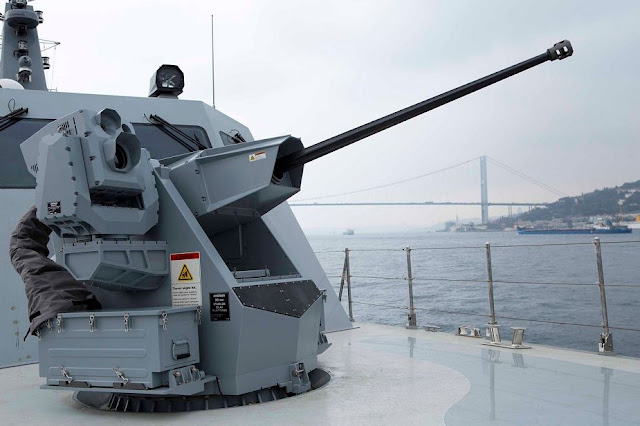 Main weapon system
40 mm Naval Gun System (Bow)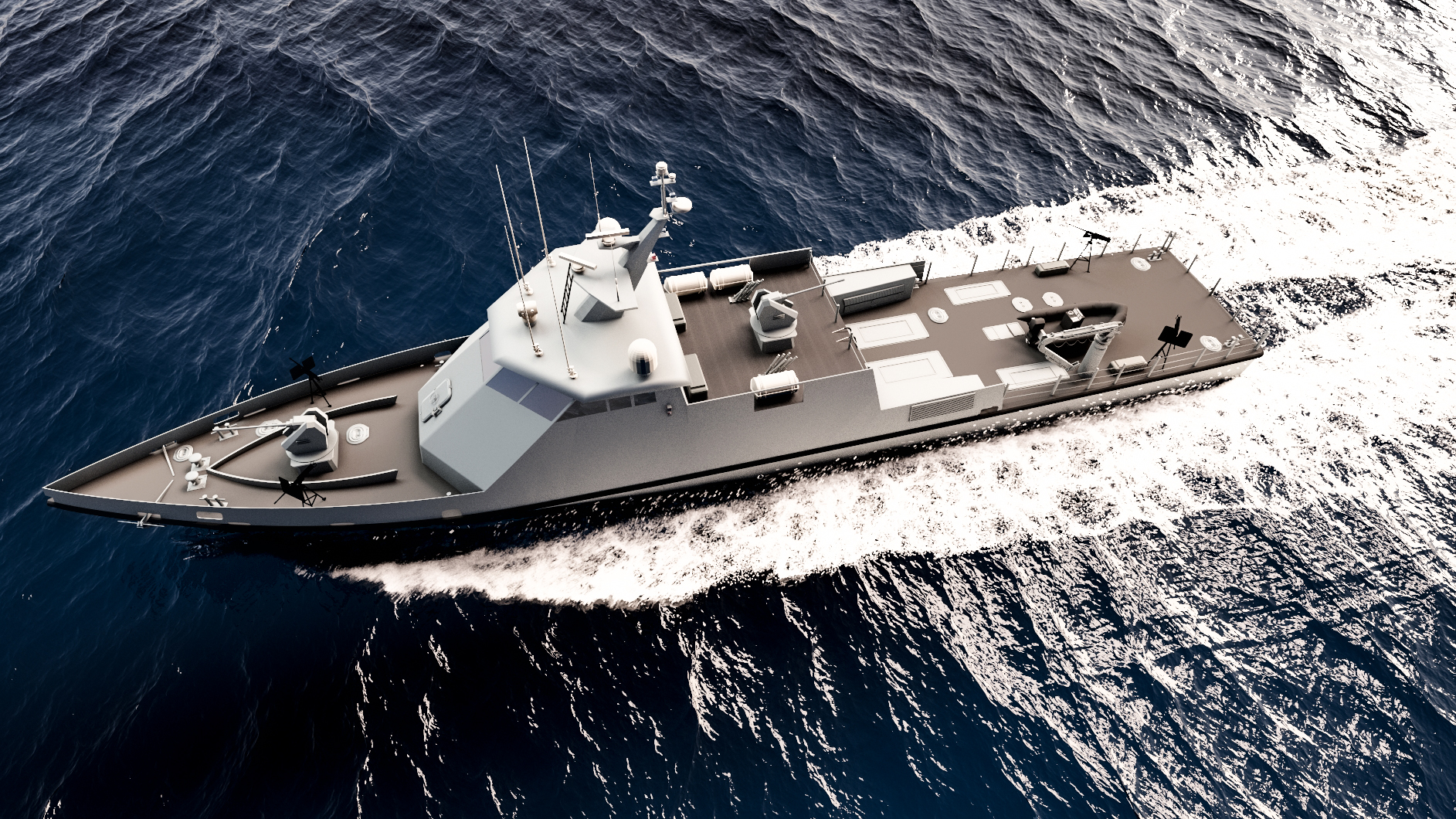 Total Ownership Cost
Highly survivability in Sea-states 5-6 with a 25-year life cycle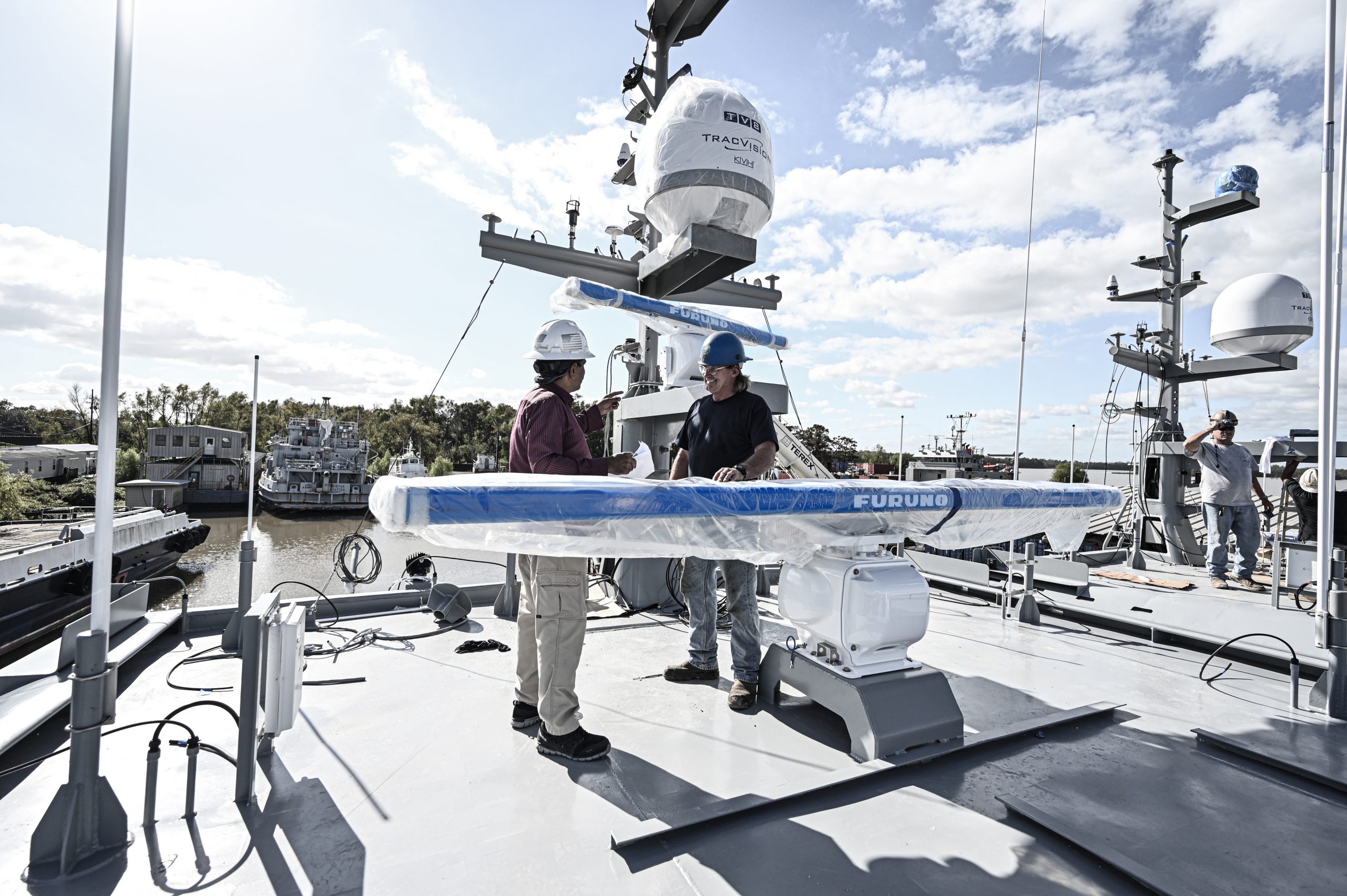 Radar/Comms
Cutting-edge Equipment at clients requests
Anti Missile
Chaff Launcher to disrupt tracking locks or turreted weapons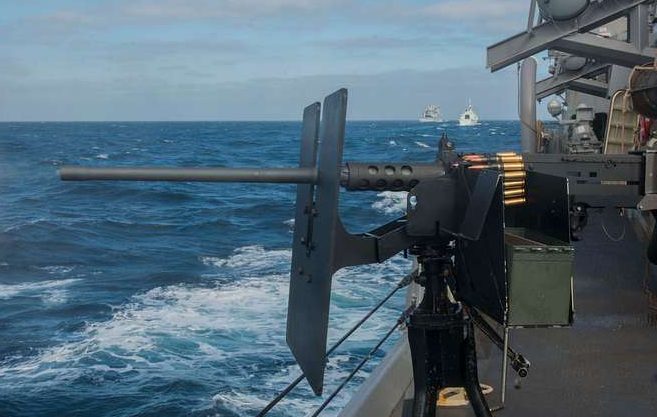 50Cal. machinegun
M2HB 50 caliber machinegun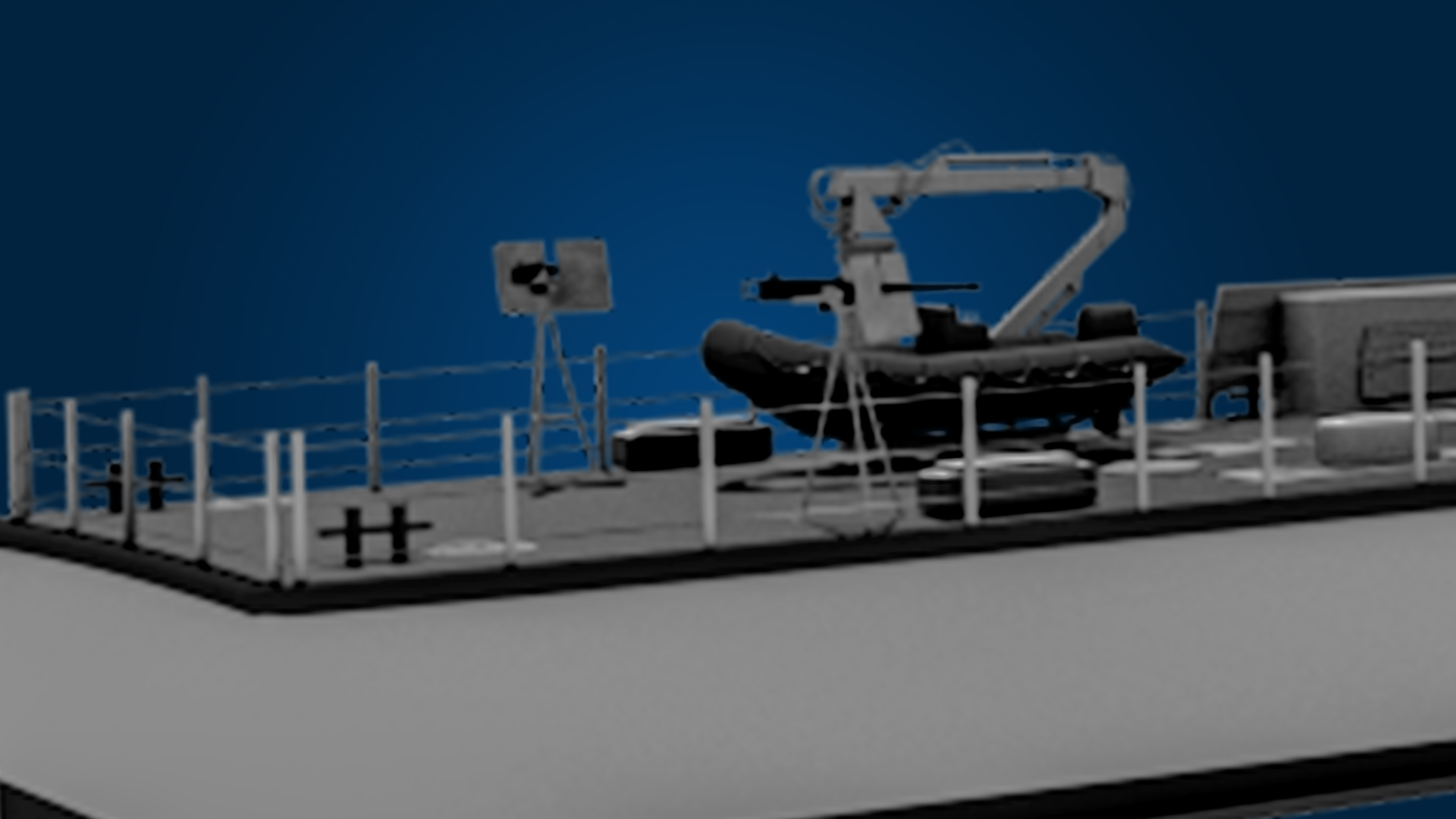 Davit and RHIB
5m RHIB and a fast deployment and recovery Davit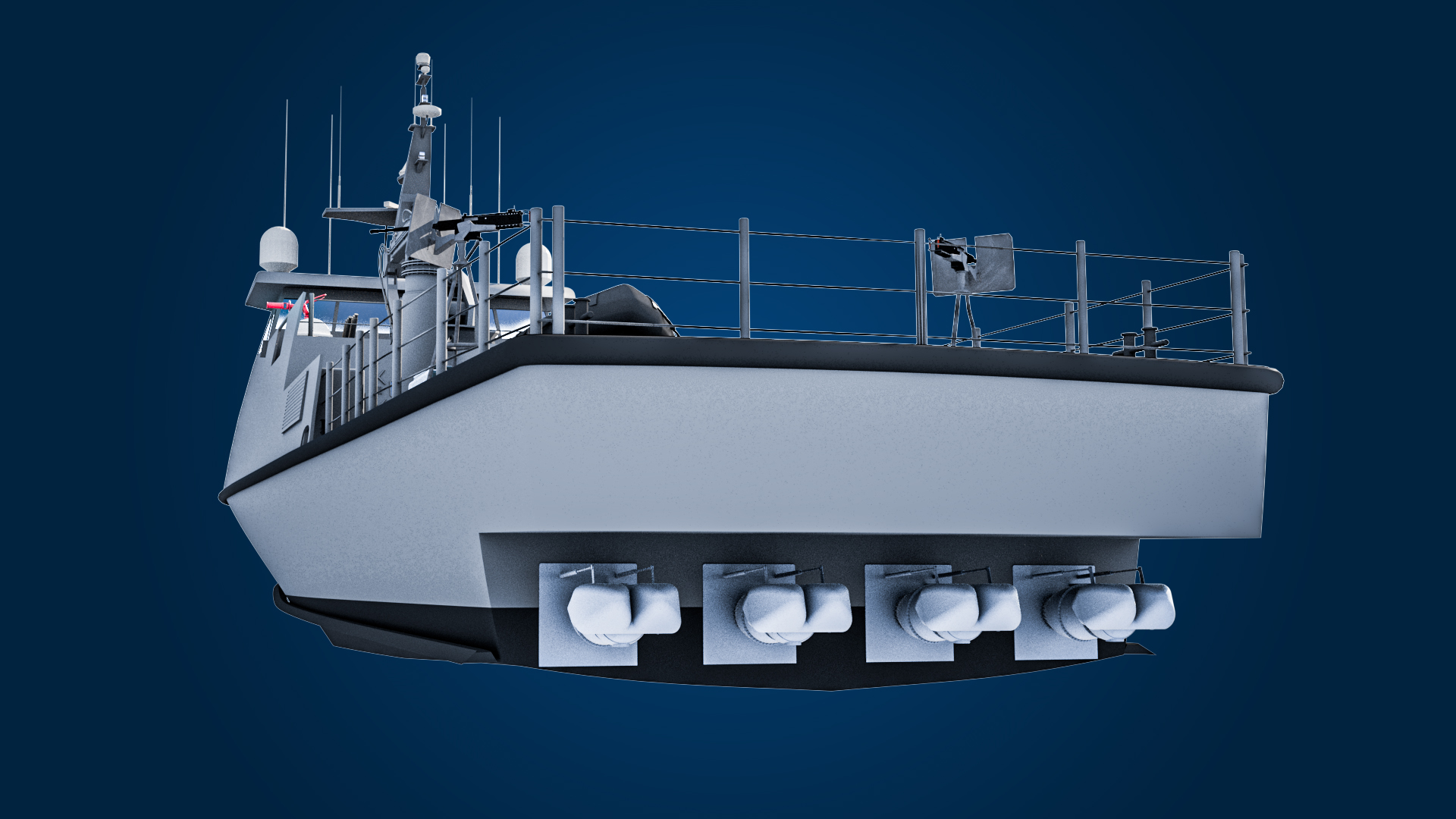 Propulsors
Screws/Jets Propulsion Option With a 3 or 4 Engine Package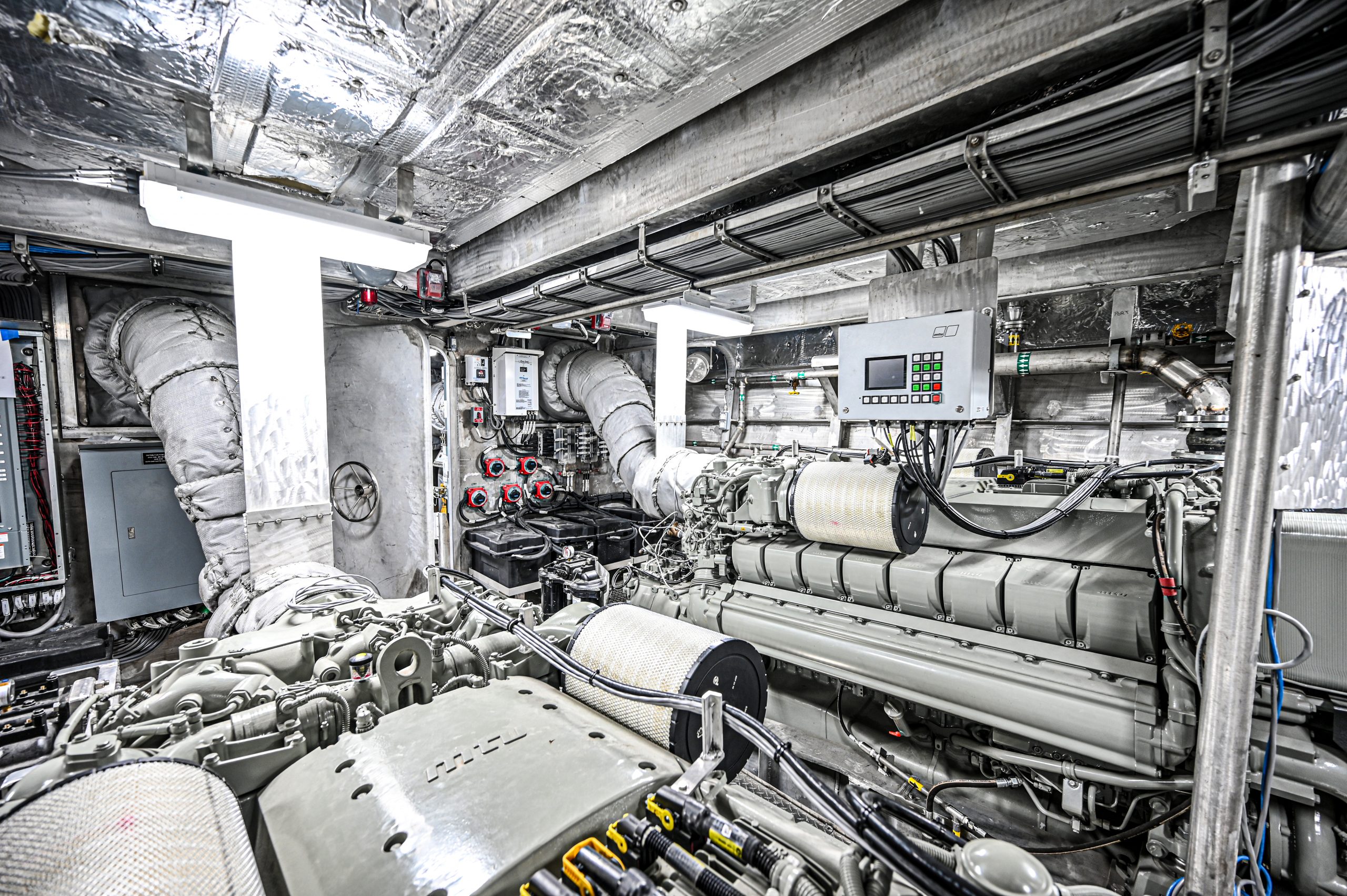 Mechinary
3 or 4 X MTU 20V 4000 M93L, 4,300 kW @ 2,100 RPM (Option)
1,500Nautical Mile (2,778 Kilometer)

9,000 Gallons (32,800 Liters)

1,000 Gallons (3,785 Liters)

40 knots (Max – Full Load)

Main Engines: Four marine diesel engines
Propulsors: Four (4) Water Jets
Generators: Two (2)

C2 system
ISS/EWMS
Chaff Launcher
Integrated Data Link

One (1) Aselsan 25/30mm gun system (bow)
One (1) Aselsan 25/30mm gun or Hellfire/Griffin SSM aft of bridge
Four (4) 12.7mm guns with mounts
Two (2) MG-1A3

(1) Radar, X band
(1) Radar, S ban
(1) Gyro compass
(1) Autopilot
(1) Depth sounder
(1) Speed log
(1) DGPS
(1) ECDIS
(1) AIS
(1) General intercom system
(1) HF Transceiver
(1) HF Receiver
(2) Data encryptors
(2) VHF/UHF radio transceivers
(2) VHF/UHF tactical radio
(1) VHF
(8) VHF handheld – Std. Horizon HX400
(1) Weather fax
(1) Wind speed direction indicator
(1) Loud hailer system
(1) Under water telephone
(1) Gunner SPP sys.
(1) Satellite communication sys.
(1) GMDSS
(1) EO
(1) Mobile (Manpack) HF unit
(1) Sound powered phone system
How can we work together?
Of course, we can build your vessels in our location! But if for some economic or strategic reasons, you choose vessels' construction at your location – Swiftships can provide you with full support. We have extensive experience working with international clients on co-production programs, and we offer customized solutions to meet your needs. Learn more…
We design, build, integrate, and maintain vessels for multiple missions: naval vessels from border protection to lower-intensity threat missions and high-demand or high-threat law enforcement scenarios, and commercial platforms