14 METER (46 FEET)


PILOT BOAT
Specially Designed for
Fast Transfer of Pilots
Swiftships' 14 Meter (46 Feet) Pilot Boat is a twin water jet, diesel powered, all-welded aluminum vessel. The hull consists of four (4) watertight bulkheads forming five (5) watertight compartments. This vessel is designed to transport pilots between land and the inbound or outbound ships that they are piloting. The hull and superstructure are constructed in accordance with applicable codes or requirements of the client.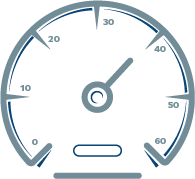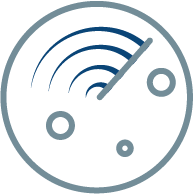 300NM Range
@normal speed
600 Gallons (2,271 Liters)

557 Kilometer (300 Nautical Miles)

Main Engines: Two (2) Caterpillar marine engines, Model C18, rated 1000 BHP each at 2300 RPM
Generator: One (1) Cummins or Onan 13.5 kW generator set
Propulsors: Water jets or Propellers

One (1) SSB radio
One (1) VHF radio
One (1) Radar, GPS, and Fathometer system integrated into one display
One (1) Magnetic compass

SPECIAL FEATURES (OPTIONAL)

Vessel acquisition programs can include 90 days onboard and 2 years onshore, and 2 years spare parts CONUS and/or in-country maintenance and repair training, portable self-contained maintenance facilities, and follow-on technical assistance in country.
How can we work together?
Of course, we can build your vessels in our location! But if for some economic or strategic reasons, you choose vessels' construction at your location – Swiftships can provide you a full support. We have extensive experience working with international clients on co-production programs, and we offer customized solutions to meet your needs. Learn more…
We design, build, integrate, and maintain naval vessels for multiple missions: from border protection to lower-intensity threat missions and high-demand or high-threat law enforcement scenarios.