Perfect Border Protection
Modern and Robust
Economical and Swift

Swiftships' 22 Meter Patrol Boat is a twin propeller diesel powered patrol craft. The hull and superstructure are constructed with aluminum alloy and welded in accordance with approved codes. The hull consists of four (4) watertight bulkheads forming five (5) watertight compartments. The superstructure is arranged with a pilot house on the main deck and a RHIB at the stern. Specifications can be modified in accordance to the operator's preferences and needs.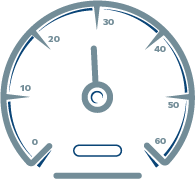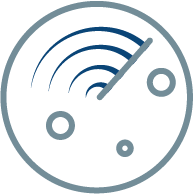 900 NM Range
@normal speed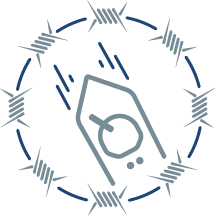 Optimal Efficiency
Swift, economic and perfectly designed for border protection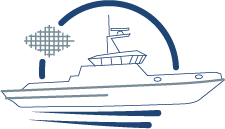 Highly Customizable
Modifications as per operator's mission requirements

2,000 Gallons (7,571 Liters)

926 Kilometers (500 Nautical Miles)

500 Gallons (1,893 Liters)

100 Gallons (378.5 Liters)

Main Engines: Two (2) Caterpillar Marine C18 Propulsion Engines
Generators: Two (2) Caterpillar C-2.2 rated @ 19.5 KWs
Propulsors: Propellers

(1) Sperry Marine Navigation system
(1) Night Vision Device (Electro Optical System)
(1) Intercom/Loudhailer System
(4) Handheld Portable Radios with Case and Charger
(1) Global Maritime Distress Safety System for Sea Area A3
One (1) Radar
One (1) GDPS
One (1) Gyro compass
One (1) Magnetic Compass

Two heads equipped with lavatory and shower
Three 2-man staterooms

One RHIB with one davit with DC electric winch
How can we work together?
Of course, we can build your vessels in our location! But if for some economic or strategic reasons, you choose vessels' construction at your location – Swiftships can provide you a full support. We have extensive experience working with international clients on co-production programs, and we offer customized solutions to meet your needs. Learn more…
We design, build, integrate, and maintain naval vessels for multiple missions: from border protection to lower-intensity threat missions and high-demand or high-threat law enforcement scenarios.