Swiftships adding to Saudi Arabia's Industrial Localization and "Vision 2030"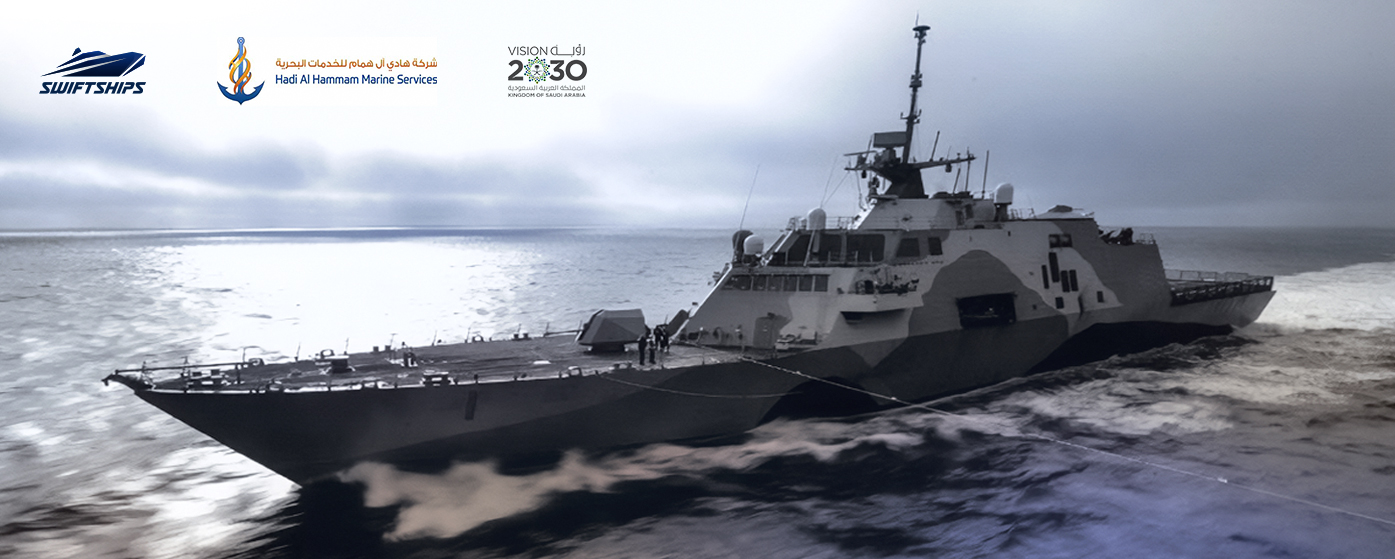 Location: Morgan City, LA
Swiftships announced its Joint Venture (JV) agreement with Hadi Hamad Al Hammam Marine Services Co. (HHMSC). This historical JV will bring prosperity to the Kingdom of Saudi Arabia (KSA) by adding 1000's of jobs and training Saudi national talents to meet defense-based demands. The JV was signed by both principles of the companies – HHMSC CEO, Mr. Mutaib Al Hammam, and Swiftships President, Mr. Jeffery P. Leleux in Riyadh, KSA. The main goal of the JV is to assist Military Programs, such as Maintenance, Repair & Overhaul (MRO) program efforts to maintain Royal Saudi Naval Forces' (RSNF's) Multi-Mission Surface Combatants (MMSCs).
Mr. Jeffery Leleux aims to accelerate Swiftships' success and newly awarded contracts within the MENA region by building local strategic partnerships. In addition, the JV with HHMSC will allow Swiftships to expand its portfolio in KSA and supply more military products and services backed up by USN-approved Follow-on-Technical Solutions (FOTS).
"As we manage the MRO program, this JV will allow both companies to support the RSNF to meet their future demands and increased regional threats. Swiftships is proud of this partnership where both parties will provide localization efforts in the Kingdom of Saudi Arabia," said Mr. Leleux. "Over the last years, our expansion of technical data licensing, material and kit supply, Co-production, and MRO programs in Bahrain and Egypt make Swiftships a global solutions provider to our clients' turnkey needs."
About Hadi Hamad Al Hammam Marine Services Co. (HHMSC): Since 1981, HHMSC has provided Offshore Support and MRO services to Aramco and other Saudi-based Petrochemical clients. Having three regional offices and 5000+ employees, it has become an icon of Marine Services Offering in the Kingdom of Saudi Arabia. HHMSC is also a key partner to vocational training programs for the Kingdom, aligned with KSA Vision 2030. Read more >
About Swiftships: Since 1942, Swiftships has been trusted as a shipbuilder and MRO service provider for the US Navy (USN) and multiple International Governments' for their defense operations. Swiftships has built over 1000 vessels and became the pioneer in the conversion of Commercial Platforms to Militarized Unmanned/Minimally-manned Platforms. Swiftships takes great pride in being  the awardee for the first USN program of record to construct multiple Medium Unmanned Surface Vessels (MUSVs). Recent achievements are based on Swiftships' solid reputation as a builder of mid to large-size patrol boats, fast-missile craft to the US Government and 53 Foreign Nations, including FMS-based contracts directly with the USN. Swiftships continue to play a vital role in the construction and maintenance of military and commercial vessels around the globe for vital partner nations.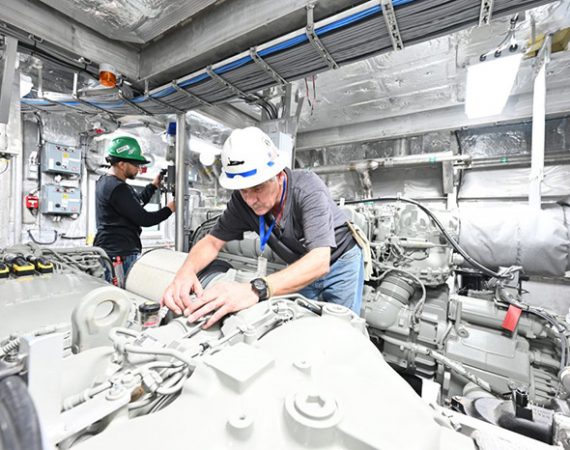 MRO and Modernization services can be provided at our specialized shipyards or in the client's location.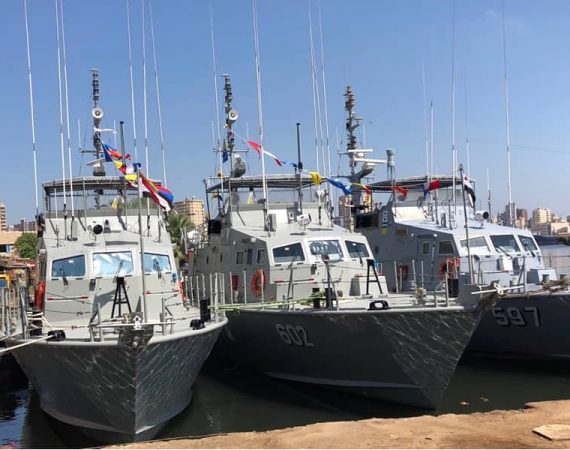 Six more Swiftships Class Patrol Craft for Egyptian Navy in 2022.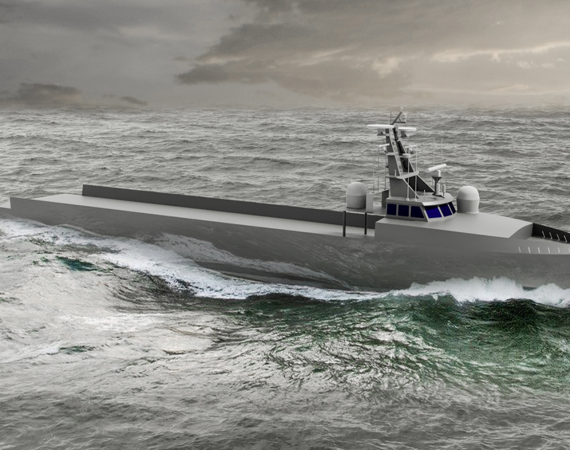 Swiftships to build Medium Unmanned Surface Vehicle (MUSV) prototype and up to 9 vessels for the U.S. Navy.