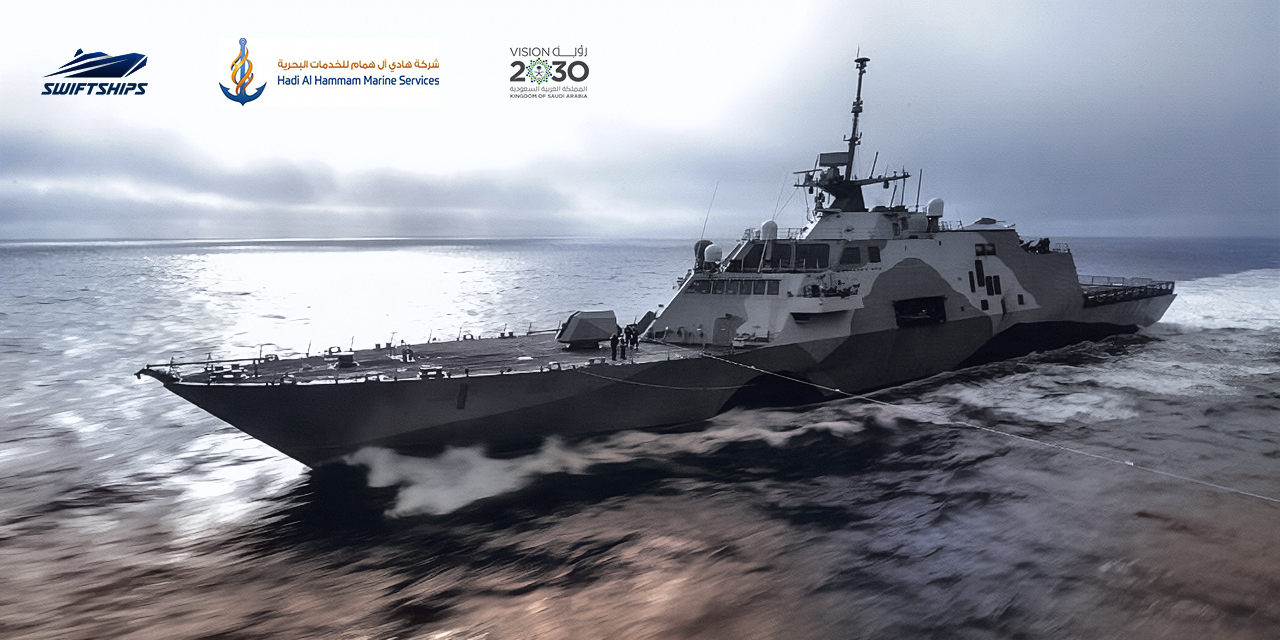 Swiftships announced its Joint Venture (JV) agreement with Hadi Hamad Al Hammam Marine Services Co. (HHMSC). This historical JV will bring prosperity to the Kingdom of Saudi Arabia (KSA) by adding 1000's of jobs and training Saudi national talents to meet defense-based demands. The JV was signed by both principles of the companies – HHMSC CEO, Mr. Mutaib Al Hammam, and Swiftships President, Mr. Jeffery P. Leleux in Riyadh, KSA. The main goal of the JV is to assist Military Programs, such as Maintenance, Repair & Overhaul (MRO) program efforts to maintain Royal Saudi Naval Forces' (RSNF's) Multi-Mission Surface Combatants (MMSCs).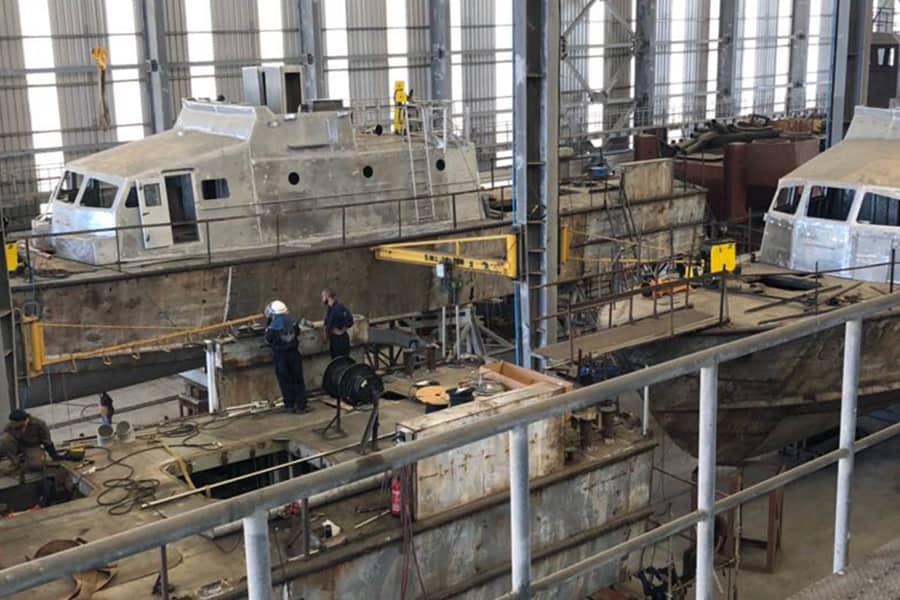 Swiftships has been awarded a $22 million foreign military sale (FMS) contract to supply six (6) 28 meter long Coastal Patrol Craft to the Egyptian Navy along with other equipment. The vessels will be co-produced in Egypt under a long-running arrangement.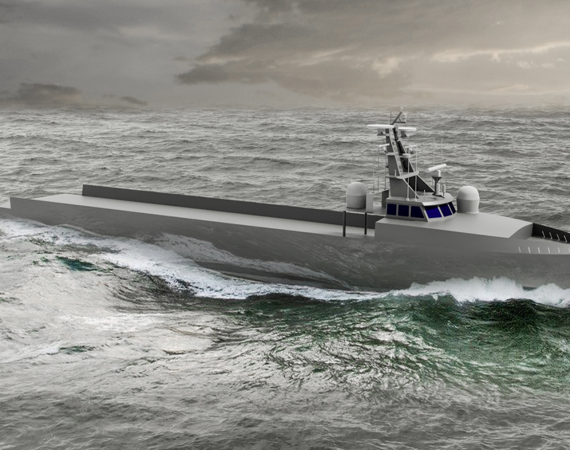 L3Harris selected Swiftships as the subcontractor to build Medium Unmanned Surface Vehicle (MUSV) prototype and up to 9 vessels for…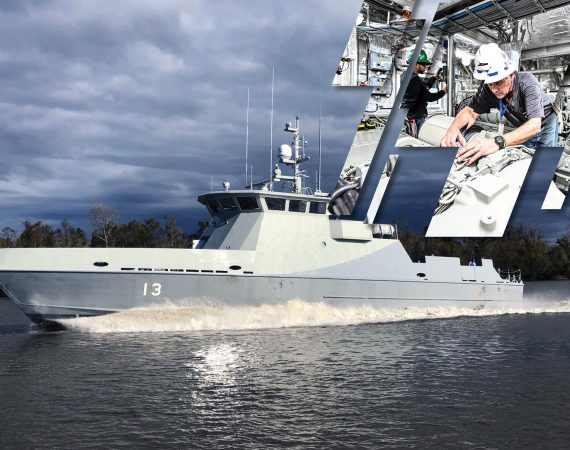 Swiftships was identified by the U.S. Department of Defense as a mission-critical contractor during the pandemic as it continues to produce…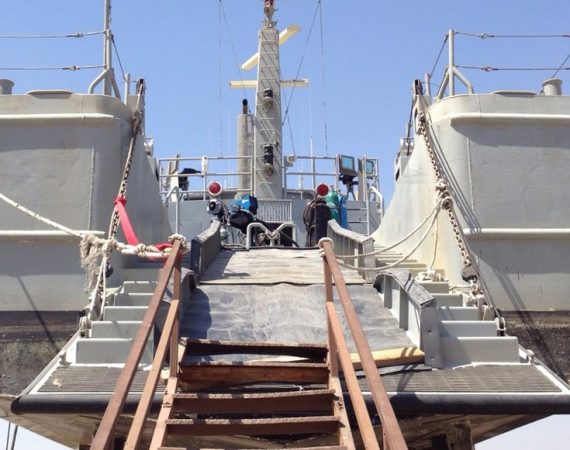 Army Watercraft Sustainment Maintenance (AWSM) division announced final awards, and Swiftships was awarded both Zone 1 (CONUS) and Zone 2 (OCONUS) programs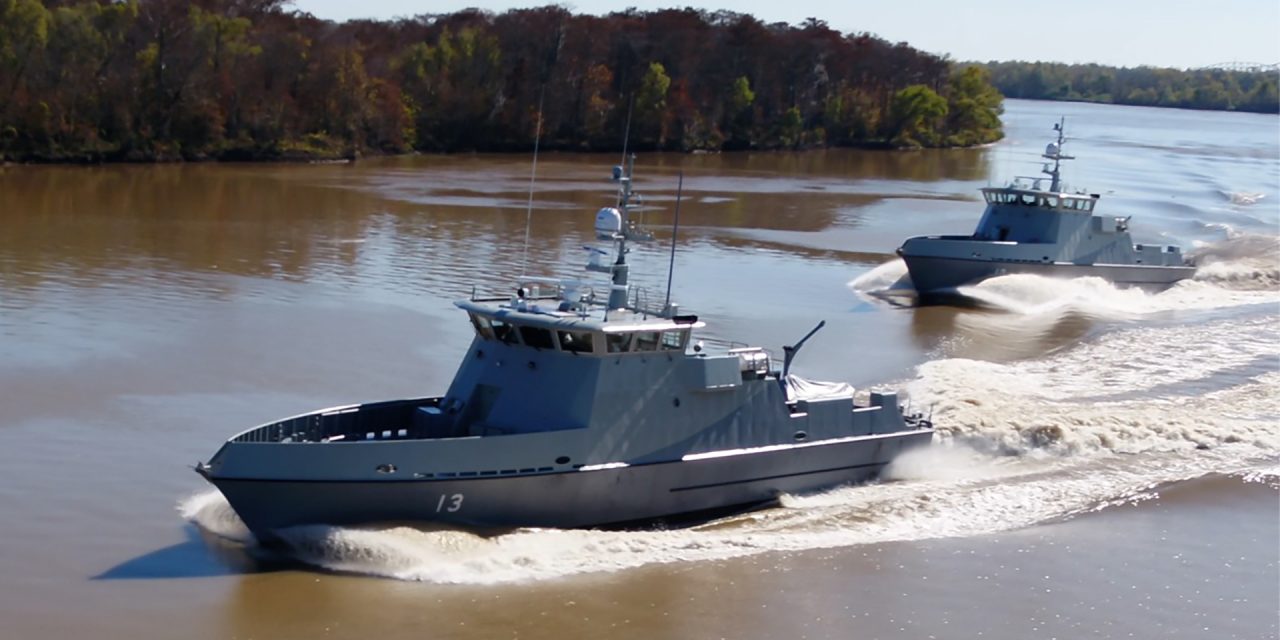 Eight vessels were officially commissioned by the Bahrain Naval Force (BNF) on 9 February, including RBNS Al-Zubara (80), formerly the UK Royal Navy's River-class patrol ship HMS Clyde, which was handed over to the BNF in Portsmouth in August 2020.
The commissioning ceremony showed that Smash RCWSs have also been fitted along with .50 cal MGs to two other new vessels that the BNF was not previously known to have ordered. These are 35 m Fast Patrol Vessels (FPV35s), the first of a new type made by the US company Swiftships, called RBNS Mashhoor (12) and RBNS Al-Areen (13).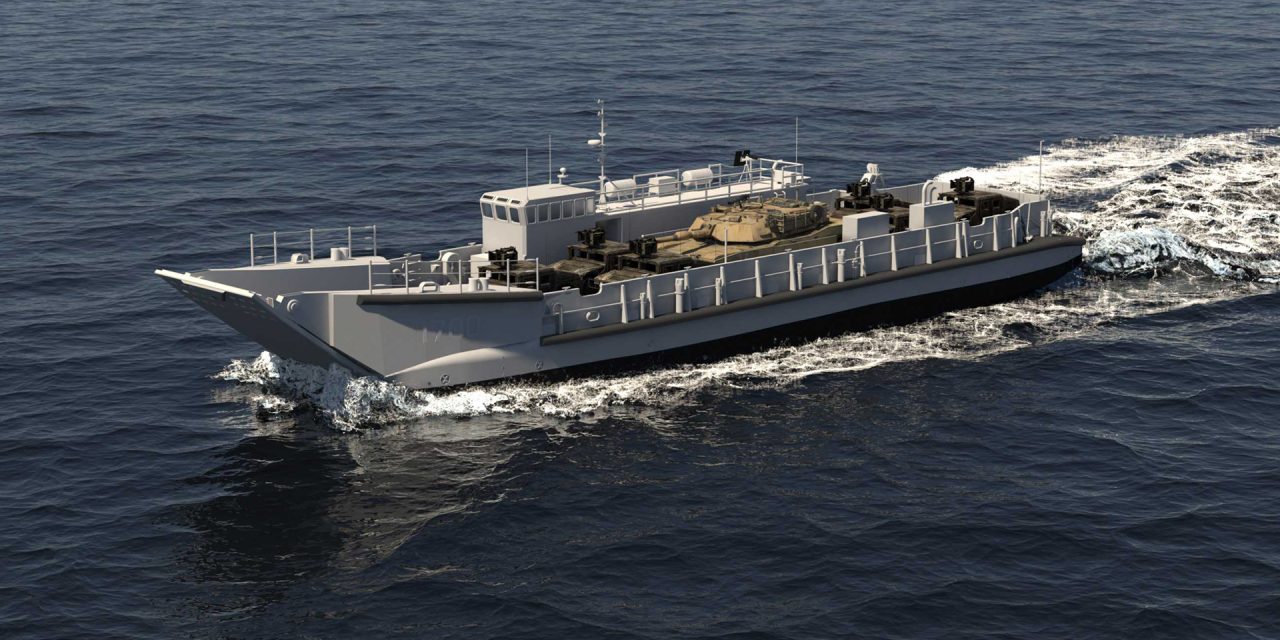 The Navy awarded Swiftships LLC a $50 million modification to build four more Landing Craft Utility (LCU) transportation boats.
The award is exercising an option to construct LCU boats 1703-1706. The LCU 1700-class boats will replace the existing 32 LCU 1610-class of amphibious landing craft on a one-to-one basis. Read more…

Integrated Communication and Management Systems
Radars and Trackers
Combat Navigation Systems 
Swiftships also offer the use of safe and reliable vessel's autonomy using artificial intelligence to navigate vessels.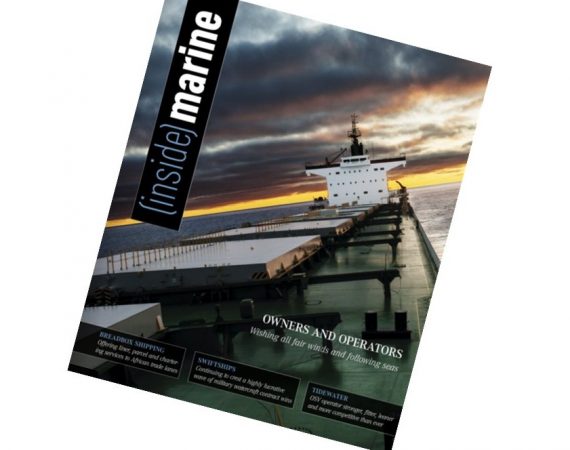 Swiftships leads development of technologically intelligent fleets of tomorrow.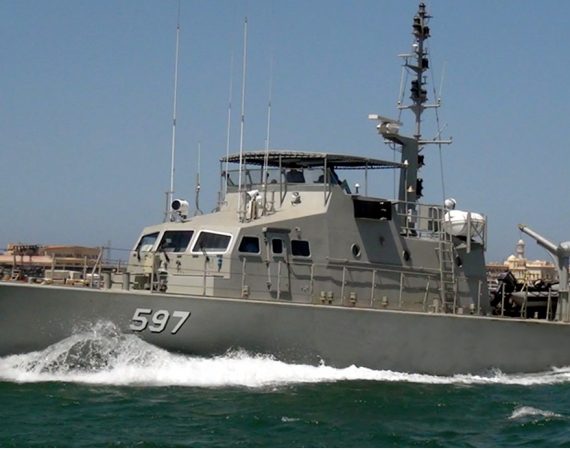 US shipbuilder Swiftships has been awarded a contract to build four 28 meter long coastal patrol vessel…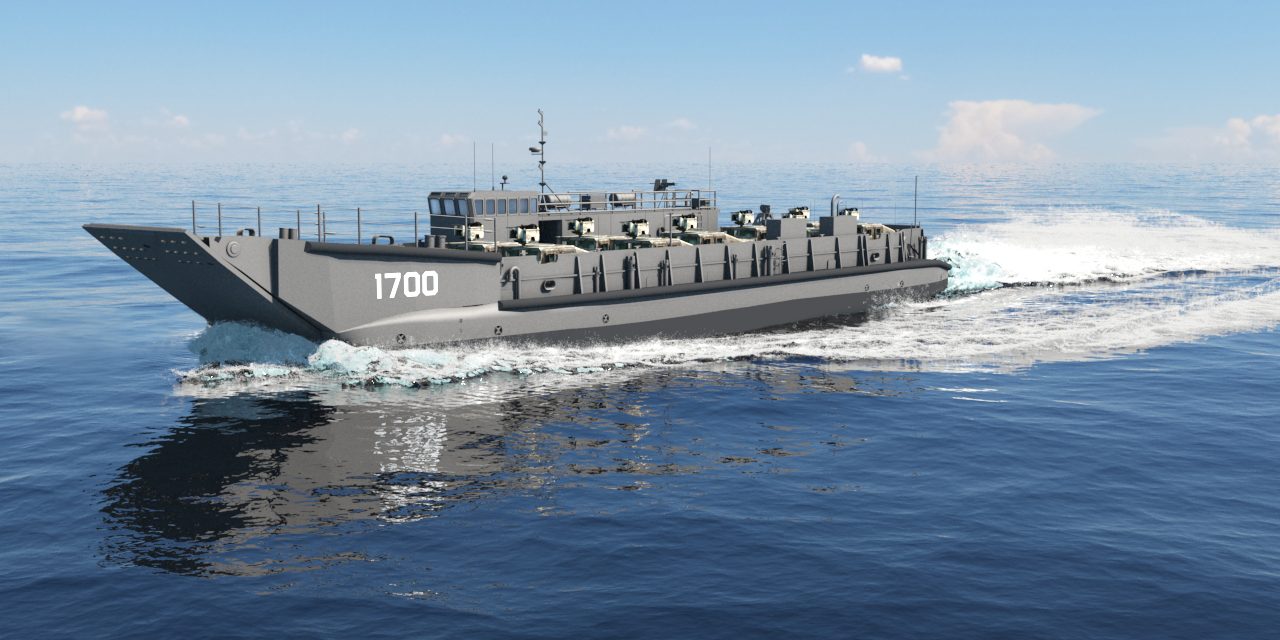 The Navy awarded Swiftships LLC a $50 million modification to build four more Landing Craft Utility (LCU) transportation boats.
The award is exercising an option to construct LCU boats 1703-1706. The LCU 1700-class boats will replace the existing 32 LCU 1610-class of amphibious landing craft on a one-to-one basis. Read more…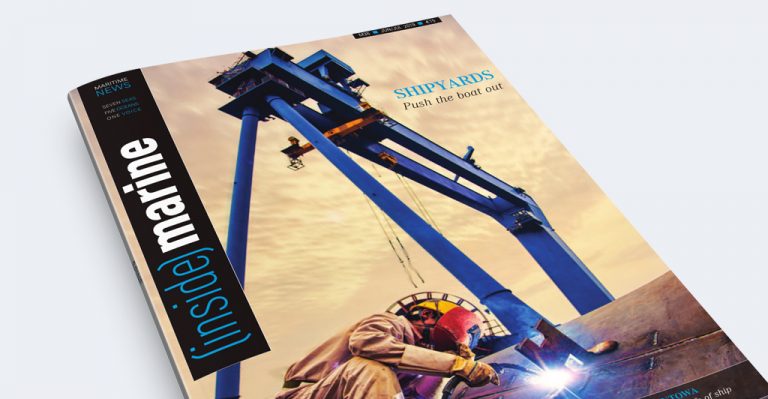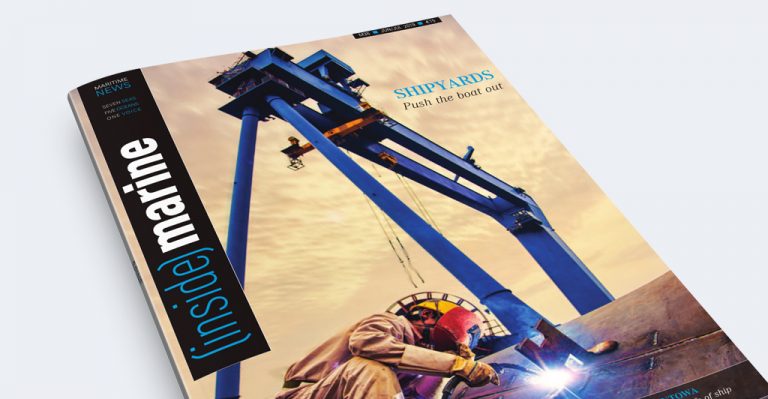 Swiftly Redefining Tomorrow's Navies Today
"Swiftships is well positioned to benefit from attractive sector dynamics, significant domestic and international defence budget growth and increased demand for naval assets," declared CEO Shehraze Shah. "This has been due to the heightened US interest in the maritime sector and increased military investment in ship-building, with significant demand for advanced systems and autonomous technologies." He emphasized: "Since last year, Swiftships has secured a backlog of over $500 million in awards on high-profile international programs that will provide significant multi-year revenue visibility, with more than $4.3 billion in potential sales opportunities. "Swiftships has identified over $1 billion with high confidence for closure over the next three to five-year period."