SWIFTSHIPS AWARDED zone 1 and zone 2 CONTRACT FOR THE vessels' service life extension EFFORTS FOR THE WATERCRAFT INSPECTION BRANCH AND ARMY WATERCRAFT SYSTEMS PRODUCT DIRECTORATE
Army Watercraft Sustainment Maintenance (AWSM) division announced final awards, and Swiftships was awarded both Zone 1 (CONUS) and Zone 2 (OCONUS) programs, making Swiftships the only shipyard to achieve both. Swiftships is the only the U.S. based shipyard that got awarded Zone 2.
The scope of contracts is follow-on efforts for the Army Watercraft Inspection Branch and Army Watercraft Systems Product Directorate to combine its shipyard efforts to efficiently execute modifications, modernizations and on-condition cyclic maintenance efforts for its existing fleet of vessels. For Zone 1, total 14 awardees will compete for a Total Value of $235M (FFP) and for Zone 2, total 7 awardees will compete for a Total Value of $180M (FFP).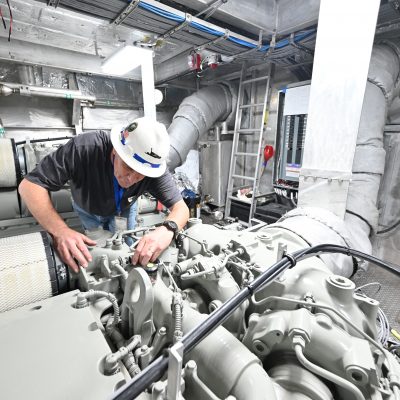 Learn more about Swiftships vessel's lifecycle support capabilitied.